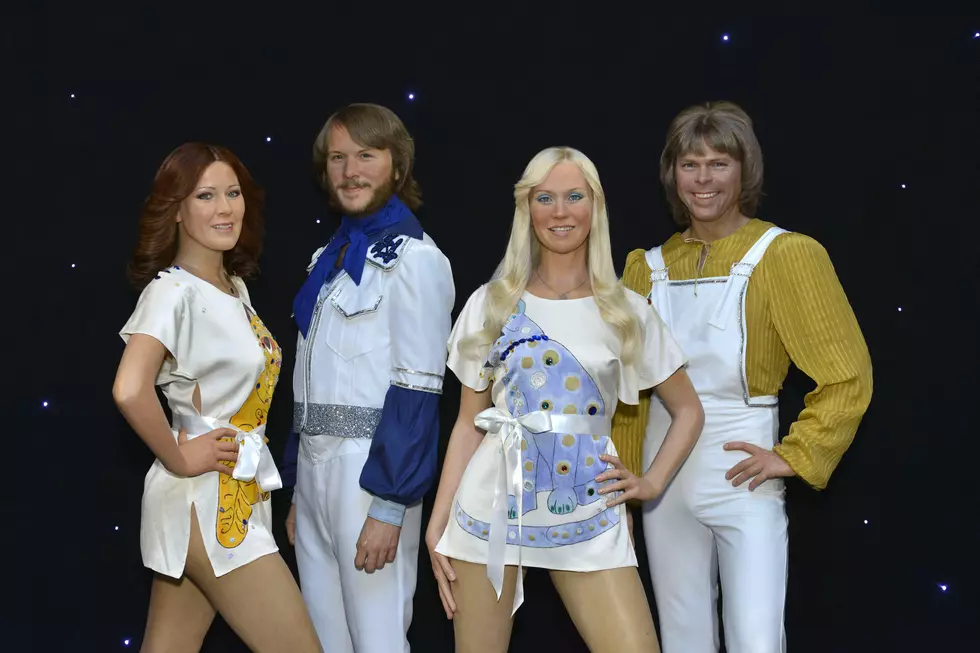 This Week in Music History
ABBA Wax Figures - Photo by Eugene-Gologursky / Getty Images
September 12th, 1997 - Stig Anderson, manager, songwriter, and producer for Abba dies of a heart attack. Anderson co-wrote many of Abba's greatest hits such as 'Mamma Mia', 'Dancing Queen', 'Waterloo'. He was also the founder of record label Polar Music. His funeral would be broadcasted on Swedish TV, an honor that is usually reserved solely for royalty.
September 13th, 1987 - Michael Jackson starts a five-week run at No.1 on the album charts with 'Bad', his follow up to the 'Thriller' album. It would stay at No.1 for six weeks.
September 14th, 1968 – While on tour in the UK Roy Orbison's house in Nashville burns down and he losses his two oldest sons to the fire. An official from the scene of the fire later said that "from what we've been able to piece together, the two children who were killed were playing with an aerosol can in the basement of the house when their grandfather, Orbie Orbison, warned them that was dangerous."
September 15th, 1968 - The Doors are forced to perform without Jim Morrison at a concert in Amsterdam. While Jefferson Airplane was performing 'Plastic Fantastic Lover', Morrison, stoned on some hash given to him by a fan, appeared on stage and began dancing. As the group played faster and faster, Morrison spun around wildly until he finally fell senseless on the stage at Marty Balin's feet. Morrison was unable to perform his set and was hospitalized while keyboardist, Ray Manzarek, was forced to sing all the vocals.
September 16th, 1977 – Marc Bolan front-man of T.Rex dies in a car crash two weeks before his 30th birthday. He was a passenger in a purple Mini 1275GT which was driven by Gloria Jones as they headed home from a restaurant in London. Jones lost control of the car and struck a sycamore tree killing Bolan instantly.  He is best known for his 'Bang on a Gong (Get It On)' hit with T. Rex.
September 17th, 1978 – Queen's music video for Bicycle Race is shot at Wimbledon Stadium in the UK. The video features 65 naked women racing around the stadium track on bicycles. When seeing how their bikes were being used, the rental company which supplied them requested additional payment.
September 18th, 1976 – Wild Cherry hit's No.1 on the Billboard Hot 100 with 'Play That Funky Music'. While the group performed mostly hard rock, the idea to write a disco song came when lead singer Robert Parissi heard their drummer Ron Beitle shout "Play some funky music, white boy" at the DJ between their sets at club in Pittsburgh. Parissi quickly jotted that line down on a bar order pad, and later that year they recorded their first funk rock song.
More From New Jersey 101.5 FM