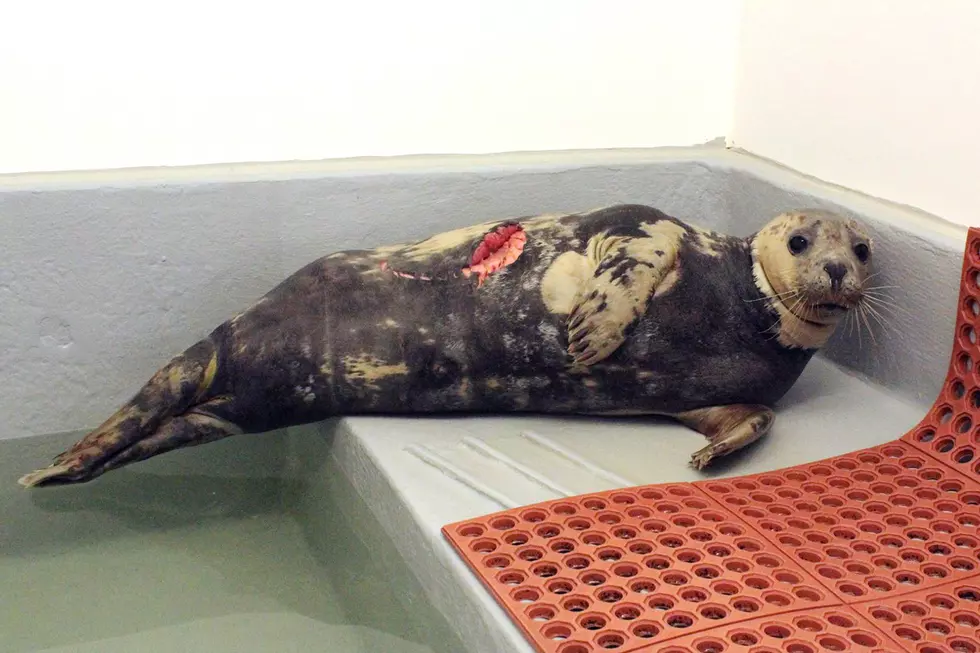 Shark-bitten seal turns up at Shore, and rehab group needs help
Marine Mammal Stranding Center
MIDDLETOWN — A shark-bitten seal turned up at Sandy Hook this week, and is recovering with a "great BAD grey seal attitude," her rescuers said.
The Marine Mammal Stranding Center said it got a call from park rangers Wednesday that there was an injured deal on their beach. It said the "yearling female" was resting quietly Thursday after an examination and treatment for multiple wounds.
The center believes the seal to be the same one seen in the area for months, in part because it's suffering some hair loss. It said the seal's weight is "excellent."
"She will be held until her wounds are healed and then returned to the sea, which could take several months," the center said in an announcement on Facebook.
But the center also said that usually, it does repairs to its seal rooms in the late summer, and recently learned those repairs would be expensive, because it has water-damaged walls to replace.
The center said it's accepting donations to help with the seal's food and medication, and with the center's own repairs, at its website.
More from New Jersey 101.5: