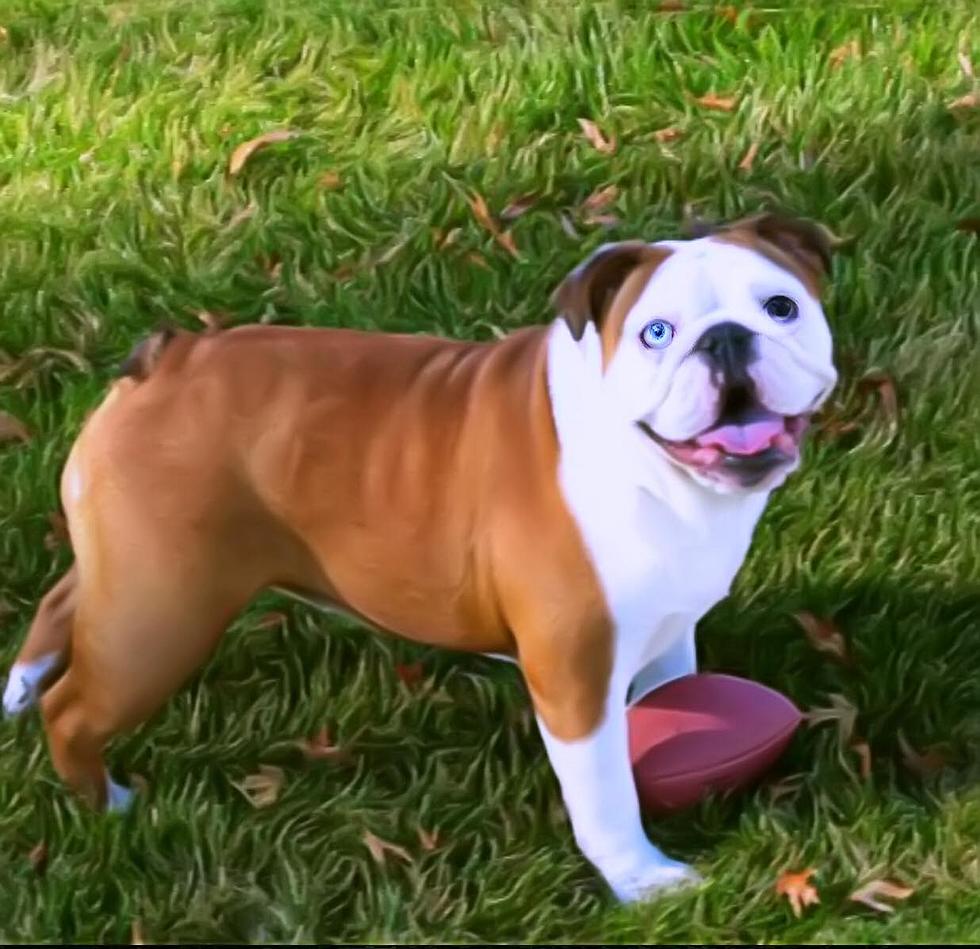 Protests planned for PetSmarts in NJ after grooming deaths
Justice for Scruffles
LAMBERTVILLE — Four months after Danielle DiNapoli's dog Scruffles died after being groomed at a local PetSmart, DiNapoli says she's taking action to help prevent that from happening to others.
DiNapoli is one of the organizers of a nationwide protest and boycott, including two being held in New Jersey at 10 a.m. Saturday. The events will be held at the Flemington and Toms River locations where DiNapoli said she hopes to educate customers about what happened to her dog and others across the country.
"We're coming together for awareness for people to be aware of what's going on at PetSmart because there's still so many people who are not aware," she said.
For DiNapoli, it all started on Dec. 29 when she dropped her English bulldog at the store for a routine grooming. Less than an hour later, she got a call that the dog was dead. She still has not been able to get any written report about what exactly happened to her dog.
"No one was there to answer my questions. No one was available to give us any explanation about what happened to our beloved family member," she told New Jersey 101.5 in January. "From what the vet stated, the dog was dead upon arrival. They tried extensive CPR and they could not bring her back."
Since the death of Scruffles, and after learning about the deaths and injuries of other animals, DiNapoli has started a Facebook page called Justice for Scruffles. She said that while she has not gotten the answers she is looking for from the store she has seen stories of other pet owners who have seen their furry friends die or be injured at PetSmart locations across the country.
"We're trying to save other animals," she said. "We're the voice of other animals and trying to save other pet parents from having to go through what we went through."
DiNapoli has set up a Facebook page for the protest in Flemington and other locations across the country.
Saturday's protests could be the first of many, according to Colin Henstock of the People for the Ethical Treatment of Animals.
"We encourage everyone that the most important thing that they can do is to refuse to shop at any stores that sell live animals," he said. "The problem is always going to persist when animals are just churned out like products that are sold for just a few bucks a piece,"
A spokesman for PetSmart said they were aware of the planned protest but had no further comment. An earlier statement from the company said they "immediately conducted a comprehensive internal investigation and found that our associates were not at fault."
In addition to the protest, there is also legislation working its way through Trenton to hopefully prevent other pets from being hurt or even killed by groomers. While there is currently no requirement for groomers to get a license or certification, the new law would change that.
State Sen. Christopher "Kip" Bateman, R-Somerset, introduced a law named after a Shih Tzu named Bijou, who died after being groomed in 2011. It would require that groomers be licensed by the state and be of "good moral character." The law would also require pet grooming facilities to submit a "pet incident file" every year that lists injuries, escapes, and deaths.
"We encourage everyone before choosing a groomer to check to see whether the groomer is a graduate of a training program, or a member of any trade organizations," Henstock said. "Although groomers aren't required to be licensed, an association with groups like the National Dog Groomer's Association often indicates their level of professionalism."
Meanwhile, Somerset County attorney Daryl Kipnis has been advocating for a bill called "Scruffles Law," which would allow pet owners to sue for damages, according to MyCentralJersey. Kipnis, who is running for a seat in Congress this year, said that under New Jersey law pets are only considered property, meaning owners can only get back out-of-pocket expenses from the groomers. His bill would allow for statutory damages of up to $10,000 and punitive damages.
More From New Jersey 101.5
More From New Jersey 101.5 FM