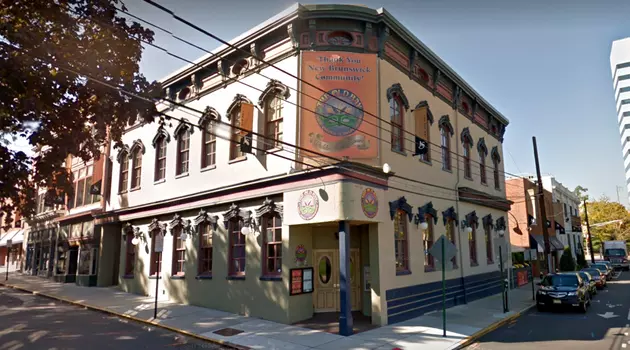 Old Bay in New Brunswick is shutting down after 30 years
Google Street View
NEW BRUNSWICK — The Old Bay bar and restaurant — a staple of the New Brunswick restaurant scene for 30 years — will shut down and be replaced by an Irish pub.
In an announcement on Facebook earlier this month, owner Anthony Tola wished a fond farewell to patrons of the New Orleans-style seafood restaurant — many of whom, he said, were among his closest friends.
He recounted the restaurant's beginnings — an idea that sprang out of a "cynical statement" to high school buddy Anthony Ventre to go to New Brunswick and get some good seafood.
"He immediately knew that there was no such restaurant there serving seafood as the redevelopment effort in the downtown was in its infancy," Tola said. They did their research, found investment partner Robert Steiger and opened the Old Bay's doors on May 28, 1987.
"But now is the time to say goodbye," Tola wrote. "After over 30 years we will be closing our doors for the last time in late December. I will always be thankful for the countless patrons that frequented our premises. And give heartfelt thanks to all the employees that have given their hard labor and dedication into making The Old Bay the great success it has been over the years."
According to NJ.com, the same message is posted on the Old Bay's doors. It said that mid-day Thursday, the restaurant appeared locked, with no one inside.
But the restaurant's event calendar still shows at least one upcoming event — The Band Called Fuse, this Saturday night. Other routine events continue on the calendar for months past the expected closing, and it wasn't immediately clear how long they'll actually continue.
The Asbury Park Press quoted band founder MC Knight saying Saturday's show is being billed as the restaurant's last, and "we're trying to go all out with a high-energy show." But Knight said there could be other special events closer to the actual closing.
NJ.com also reported the Blackthorn Irish Pub & Restaurant, which will replace the Old Bay, will have live music on Friday nights, quoting manager Kory Adams. Blackthorn also has a location in Kenilworth.
More from New Jersey 101.5: