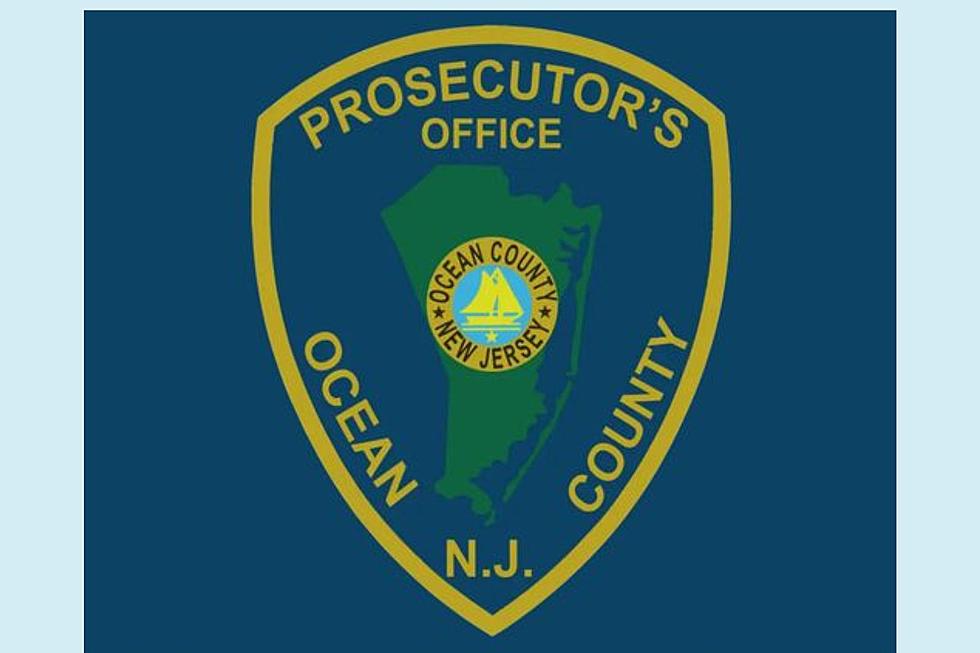 NJ prosecutor issues warnings in wake of recent fatal house fires
Ocean County Prosecutor's Office
🔥 There have been five fatal house fires in Ocean County in recent months
🔥 All of them were due to improperly discarded smoking materials
🔥 The prosecutor heed warnings and safety tips for all
---
In light of six fires in recent months in Ocean County — most recently the tragedy in Lacey which claimed the lives of four members of the same family, including a four-month-old boy, and a 14-year-old girl due to improperly discarded smoking materials — Prosecutor Bradley Billheimer has issued warnings about being careful with such materials.
"We have had six structure fires in Ocean County this year. Five of the six structure fires proved to be deadly. Three out of the six occurred in the past three weeks, and all three involved fatalities," Billheimer said on social media.
The fatal fires, all due to improper discarding of smoking material, have left families shattered, he said.
Please heed the following safety tips:
Cigarette Safety
Home is where most smoking-material structure fires, deaths, and injuries occur. Smoking materials are the leading cause of fire-related deaths. If you smoke, use only fire-safe cigarettes. Smoke outside. Most deaths result from fires that started in living rooms, family rooms, dens, or in bedrooms.
Store cigarettes, lighters and matches up high and out of the reach of children in a locked cabinet.
Put the cigarette out. Use a deep, sturdy ashtray. Place it away from anything that can burn.
Do not discard cigarettes in vegetation such as mulch, potted plants, dried grasses, leaves, or other materials that can ignite easily.
Before throwing away cigarette butts and ashes, make sure they are out completely. Dousing in water or sand is the best way to do that.
Never smoke near where medical oxygen is being used. Medical oxygen can cause materials to ignite more easily and make fires burn at a faster rate than normal.
Hoarding Increases Fire Risks
Cooking is unsafe if flammable items are near the stove or oven.
Heating units may be too close to things that might burn. If a heater tips over into a pile, it can cause a fire.
Electrical wiring may be old or worn from the weight of piles. Pests could chew on wires. Damaged wires can start fires.
Open flames from smoking materials or candles with excess clutter are very dangerous.
Blocked pathways and exits may hinder escape from a fire. Hoarding impacts first responders' ability to perform their tasks. Hoarding puts first responders in harm's way.
Firefighters cannot move swiftly through a home filled with clutter.
First responders can be trapped in a home when exits are blocked. They can be injured by objects falling from piles.
The weight of stored items, especially if water is added to put out a fire, can lead to building collapse.
Fighting fires is very risky in a hoarding home. It is very difficult to enter a home that is cluttered in order to provide medical care. Clutter impedes the search and rescue of both humans and pets.
"Fatal, tragic, and heartbreaking." We use these words so often, I'm afraid they've begun to lose their meaning. These are not simply words on paper; they are the real-life consequences of routine behavior. Failure to properly put out a cigarette can have deadly consequences. Failure to properly extinguish any smoking material may set in motion a series of events that ends life and causes the loss of your entire world," Bilheimer said.
Report a correction 👈 | 👉 Contact our newsroom
Actions to take if you are caught in a rip current
Here are a list of actions to take if you or someone you know is caught in a rip current.
More From New Jersey 101.5 FM