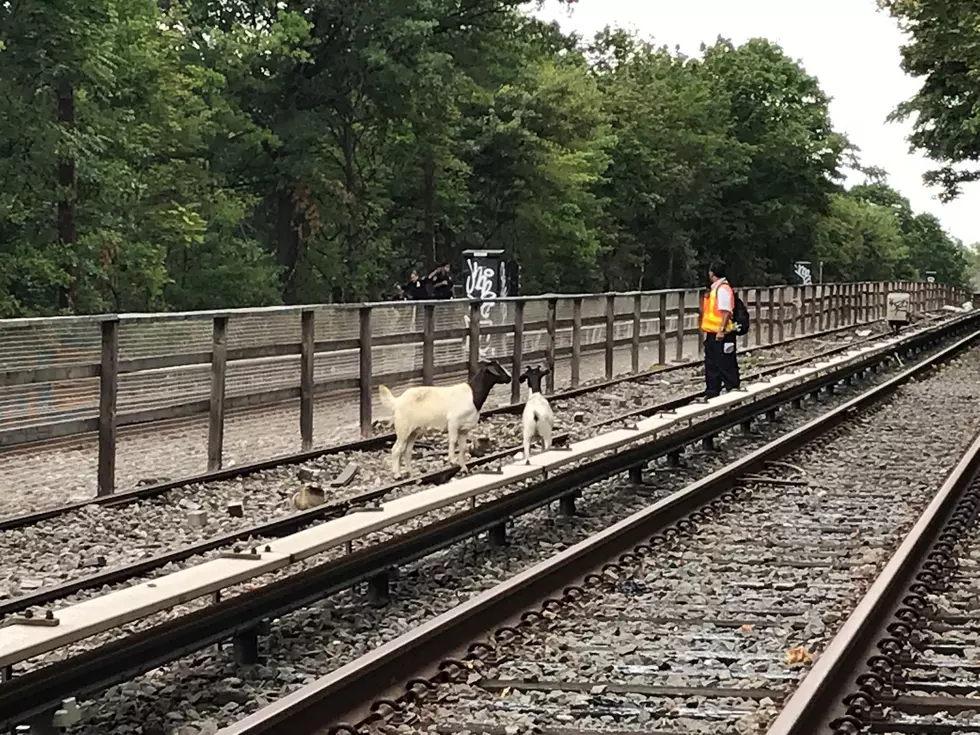 NJ's Jon Stewart helps herd goats found on subway
Goats stand on the subway tracks in Brooklyn (New York City Transit via AP)
BROOKLYN — Jon Stewart showed off his farming skills when he helped herd two goats found along subway tracks.
A train operator on Monday alerted headquarters about "two very baaaaad boys" along the N Line in Brooklyn. The NYPD tranquilized the goats and took them to an animal shelter.
It wasn't clear where the goats came from but the New York Post reported that the pair, nicknamed Billy and Willy, were also seen along the Fort Hamilton Parkway and New Utrecht stops in Borough Park.
Farm Sanctuary, the group owned by the New Jersey comedian and his wife, Tracy, was called in to take the goats.
In video posted on the group's Facebook page, the goats are seen being led onto a trailer for the trip to the flagship sanctuary in Watkins Glen, New York.

Story continues after the video
The Lawrence High School graduate left Comedy Central's "Daily Show" as host in 2015.
Material from the Associated Press was used in this report
More From New Jersey 101.5 FM