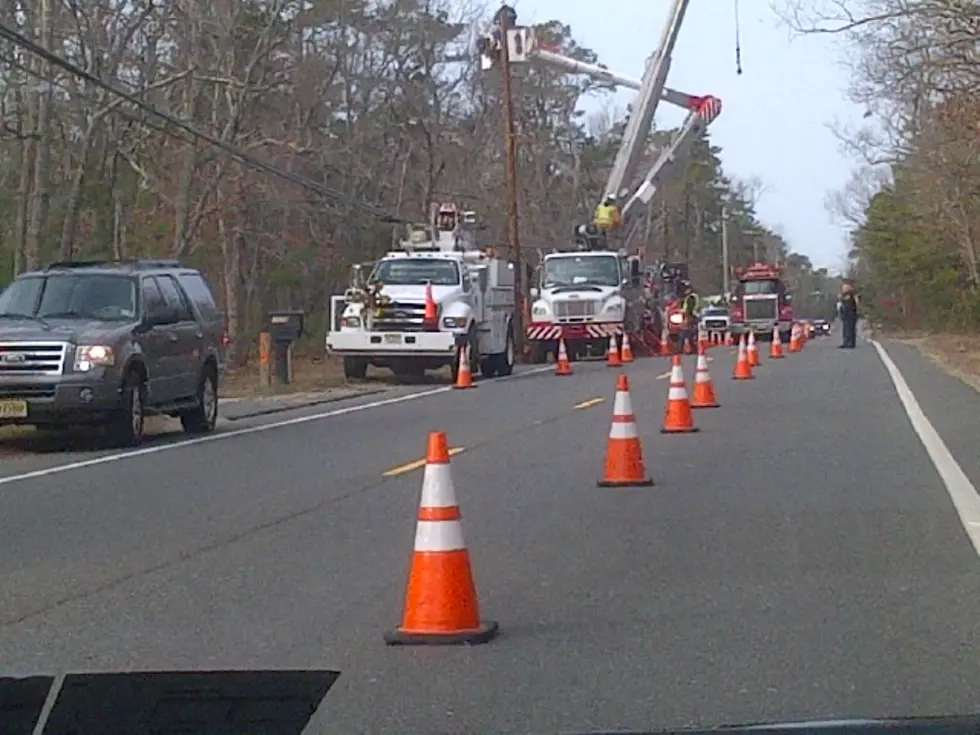 NJ Utilities Prep for Winter Storm [AUDIO]
Dan Alexander, Townsquare Media NJ
The state's major electric utilities have each indicated they are ready to take on a heavy workload, should the Thursday-to-Friday snowstorm result in widespread power outages.
Snow, and lots of it, won't be the only issue in New Jersey. Strong, gusty winds are also expected, along with temperatures dropping to the single digits overnight.
"A regular snowstorm would not cause us as much concern," said Lendel Jones with Atlantic City Electric. "Our concern would be the high winds, knocking down tree limbs on wires."
Jones said the utility is closely monitoring the storm to see how quickly and severely it approaches the region. Staff emails have been sent to let everyone know they may be needed as conditions worsen.
"We quickly could move to an all-hands-on-deck scenario," said Ron Morano, a spokesman for JCP&L.
He added, though, snow itself doesn't cause power outages. Many times, the problem is motorists who drive off the road and hit utility poles.
Ensuring that all available personnel are ready to respond beginning Thursday.
Arranging for contractors, including tree crews, to assist the utility's own skilled workforce.
Ensuring that additional supplies, such as poles, transformers and other pole-top equipment, are on hand.
Ensuring that all vehicles are fueled and ready to go.
Testing generators at utility locations.
Coordinating with county and municipal emergency management personnel to inform them of outages and expedite restoration efforts.
In a press release, PSE&G warned New Jersey residents to stay away from downed power lines. They could appear dead, but should always be considered live.
More From New Jersey 101.5 FM