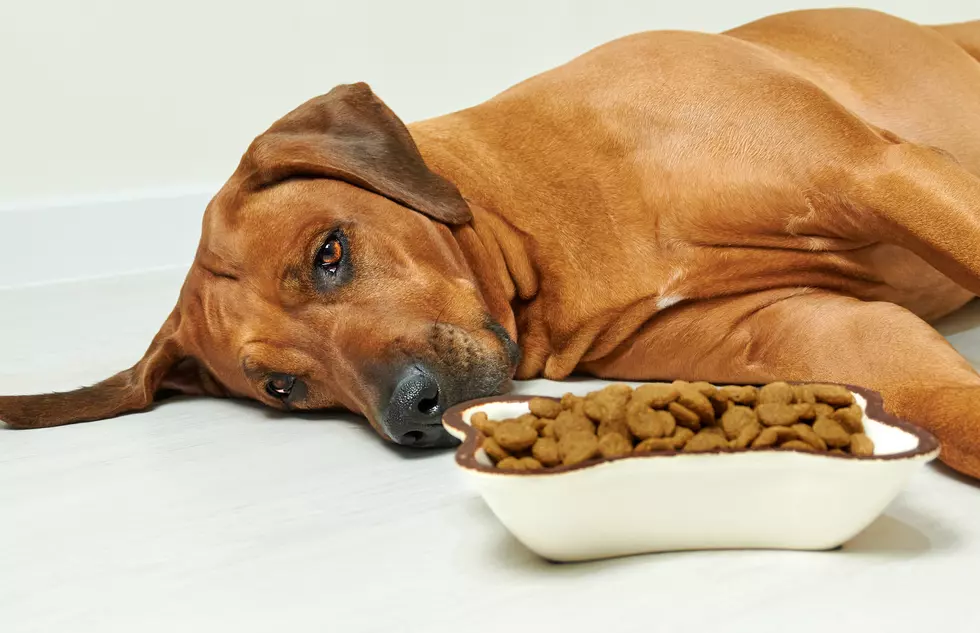 NJ dog owners, STOP feeding your dog this popular brand immediately
Zontica
It's terrible when your dog gets sick, especially when it's something so serious like kidney failure that it can kill them. It's even worse if it's something you could have caused.
That's why I'm wanting all New Jersey dog owners to know about a major pet food brand that just announced a recall because of a dangerous situation.
The maker of Purina, Nestle Purina PetCare, has announced dogs have been getting sick from Purina Pro Plan Veterinary Diets EL Elemental (PPVD EL) prescription dry dog food.
The exact brand details you'll need are listed in a press release here.
This is a specialty dog food acquired through veterinary offices and in a way that makes this even sadder because these poor dogs weren't well to begin with. The problem is said to be elevated levels of vitamin D in the dog food.
Too much vitamin D can lead to loss of appetite and vomiting in dogs plus increased drooling and increased thirst and urination. It may even lead to kidney failure.
If you're feeding this to your dog, Purina says stop immediately and throw the remaining food away in an area the dog cannot get into it. Contacting your vet right away is a wise choice.
Purina itself can be contacted by phone at 1-800-345-5678 from Monday-Saturday, 9 a.m.- 6 p.m. or emailed at purina.com/contact-us with any questions or to request a refund.
Opinions expressed in the post above are those of New Jersey 101.5 talk show host Jeff Deminski only.
You can now listen to Deminski & Doyle — On Demand! Hear New Jersey's favorite afternoon radio show any day of the week. Download the Deminski & Doyle show wherever you get podcasts, on our free app, or listen right now.
Click here to contact an editor about feedback or a correction for this story.
Check out these 50 fascinating facts about dogs:
RANKED: Here Are the 63 Smartest Dog Breeds
Does your loyal pup's breed make the list? Read on to see if you'll be bragging to the neighbors about your dog's intellectual prowess the next time you take your fur baby out for a walk. Don't worry: Even if your dog's breed doesn't land on the list, that doesn't mean he's not a good boy--some traits simply can't be measured.
More From New Jersey 101.5 FM