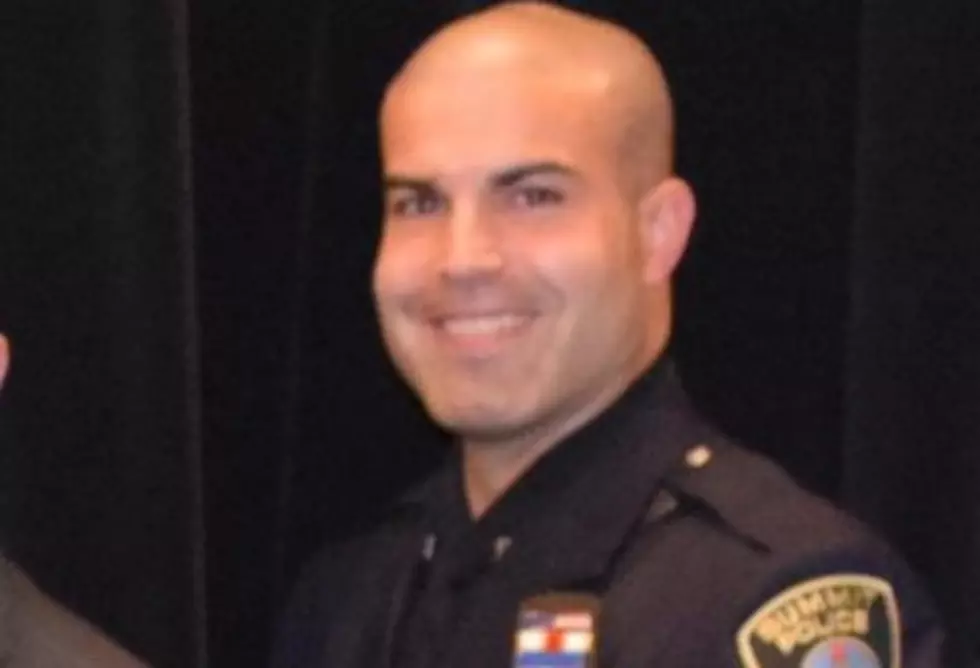 NJ cop killed in Route 78 crash: 'Nothing he wouldn't do to support community'
NJ Attorney General's Office
SUMMIT — A Tuesday morning crash on Route 78 claimed two lives, including that of a beloved police officer who was known for going above and beyond in the line of duty.
Officer Matthew Tarentino, 29, was driving to work on Route 78 east when a gray Toyota Camry that had been heading west crossed over the grassy highway divider and struck Tarentino's red Honda Accord.
Tarentino's car then struck another Toyota traveling east, State Police spokesman Laurence Peele said.
The crash killed both Tarentino and the driver of the Camry, whose identity authorities had not released Tuesday afternoon pending notification of his family. Authorities have not said why the Camry driver left his side of the interstate.
Accolades poured in for Tarentino, who leaves behind two children and a wife expecting their third child.
A five-year veteran of the force, Tarentino often worked with youth and had been expected to take part in the community's DARE program graduation ceremony later in the day.
"I wondered if I was going to ever see a bad day with Matt and never did," Mayor Nora Radest said. "The guy always had a smile. He was phenomenal with his relationship with students both from the very young to high school. Just watching him interact with the community was pretty amazing."
"He was smart, the epitome of everything a good officer should be. He was respectful, he was dedicated, he believed in the importance of communication and he wanted all systems to be as safe as they could be."
Last Monday, Tarentino received a community policing outreach award from the state Attorney General's Office.
Radest said he was active with his church. According to a notice on the website of Immaculata High School in Somerville, Tarentino was a member of the school's class of 2006 and his wife Vickie, a member of the school's class of 2005, is the school's director of marketing.
Radest ran down a list of two dozen programs Tarentino was involved with.
"He gives tours of the police headquarters. He's always involved when we have movies or concerts on the green in the summertime. We have National Night Out. The Youth Academy program in the summer with fifth and sixth graders. The 'One Moment 3 Decisions' distracted driving program for high school students."
Tarentino attended Summit's Memorial Day service on Monday even though he does not live in the city.
Tarentino also read to students in the schools and taught driver education classes.
"Every time you turned around he was helping someone in the parking lot of city hall properly install a car seat," Radest said.
Radest said the 47 members of the department are in shock at the death. The department is providing grief counseling to those who request it.
Radest was concerned about the impact Tarentino's death would have on his students.
"I'm very sad and certain there will be a lot of really upset children because he touched their lives and he was a hero to them," she said.
Information about funeral or memorial services were not available Tuesday afternoon.
More from New Jersey 101.5: