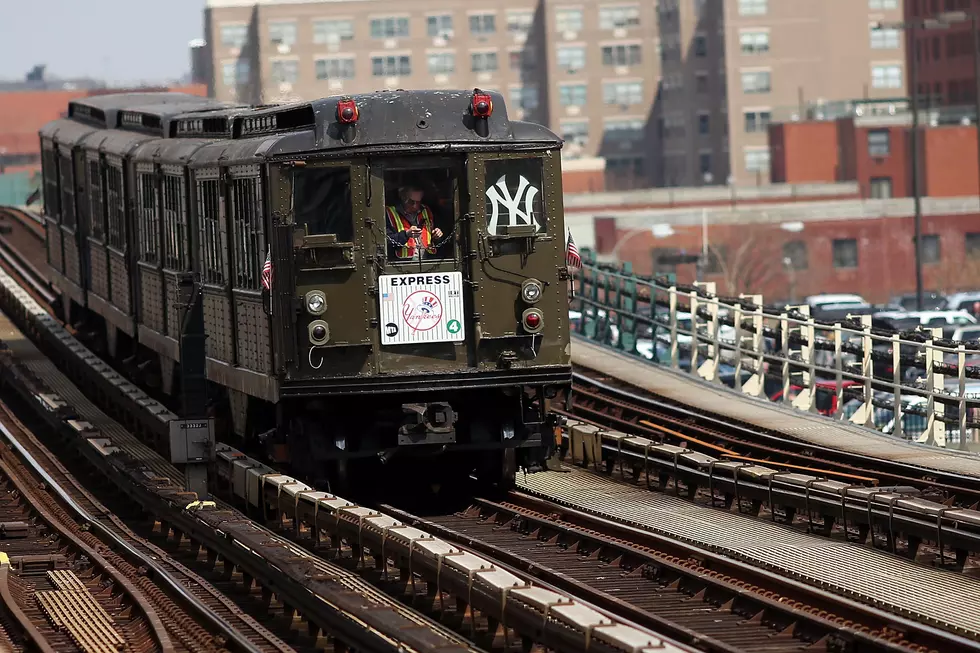 MTA rolls out vintage trains for Yankees, Mets openers
A special 'Yankee Express' train travels from Grand Central Terminal to the Yankee Stadium on April 1, 2013 in New York City. (Photo by Spencer Platt/Getty Images)
The Metropolitan Transportation Authority is rolling out vintage train cars in New York City for Yankees and Mets fans on Opening Day.
The agency says a "Nostalgia Train" with four cars from 1917 will leave Grand Central Terminal at 11:30 a.m. Monday to take fans to Yankee Stadium for a 1:05 p.m. game against the Houston Astros.
On April 8, a "Train of Many Colors" consisting of 11 cars built between 1948 and 1964 will leave 34th Street-Hudson Yards at 11:30 a.m. to take fans to Citi Field for the Mets' home opener against the Philadelphia Phillies.
The colors of the cars mark different eras in subway history.
(© 2016 The Associated Press. All rights reserved. This material may not be published, broadcast, rewritten or redistributed)