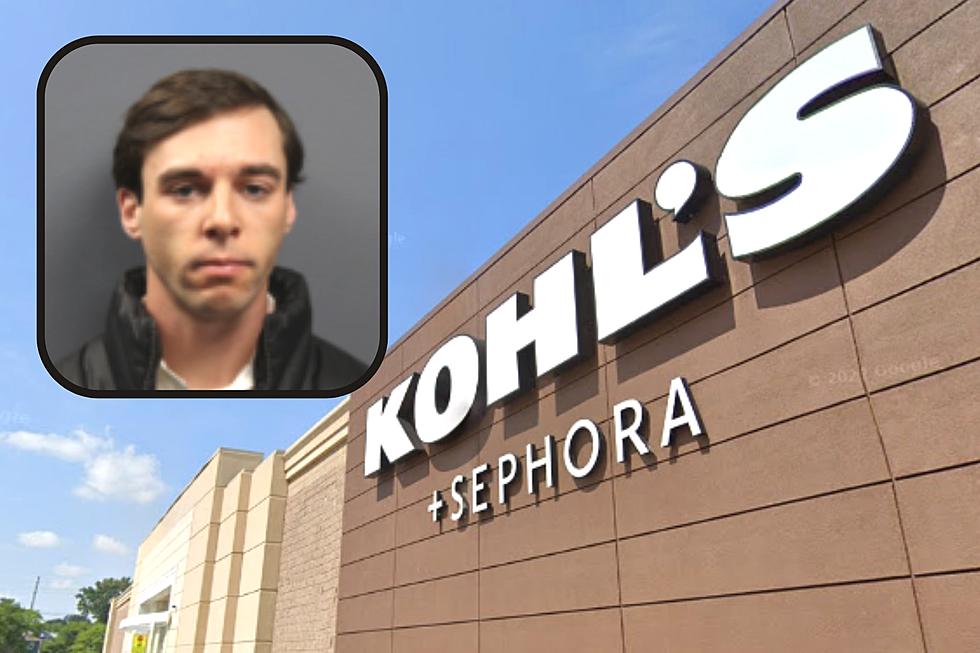 Man caught masturbating near young kids at Secaucus, NJ Kohl's, cops say
Christopher Honnold (Secaucus police)
🚨 A Long Island man is accused of masturbating at the Mill Creek Mall in Secaucus
🚨 Police said kids under the age of 13 years old could see
🚨 The investigation continues — anyone with info is asked to contact Secaucus police
---
SECAUCUS — A Long Island man pleasured himself at a mall department store in front of young kids, according to police.
Christopher Honnold, 27, is accused of masturbating while walking around inside Kohl's at the Mill Creek Mall around 3 p.m. on Thursday.
"The man was gratifying himself in view of the public where he could be observed by children under the age of thirteen," Secaucus police said in a statement.
Honnold only left when a member of the store's security team confronted him about the public display, police said.
The man from Smithtown, New York turned himself into Secaucus police on Monday.
Honnold is charged with sexual assault and criminal sexual contact. He is being held at Hudson County jail.
"I commend my detective division for their swift work in identifying this man," Chief Dennis Miller said. "While his actions are quite disturbing, he will be held accountable for his crimes."
The investigation is "active and ongoing." Anyone with information is asked to call Secaucus police at 201-330-2052.
Court records showed Honnold had no prior criminal convictions in New Jersey.
Rick Rickman is a reporter for New Jersey 101.5. You can reach him at richard.rickman@townsquaremedia.com
Click here to contact an editor about feedback or a correction for this story.
Most affordable places to live in New Jersey
SmartAsset released a study analyzing the
most affordable places to live in New Jersey
. The eighth annual study weighed several factors, including taxes, homeowners' insurance, and home costs relative to the local median income.
Weird things NJ taxes - and some they don't
In general, New Jersey assesses a 6.625% Sales Tax on sales of most tangible personal property, specified digital products, and certain services unless specifically exempt under New Jersey law.
However, the way the sales tax is applied in New Jersey sometimes just doesn't make sense.
New Jersey puts out an itemized list for retailers that spells out what is, and what is not, taxed.
Perhaps because this is New Jersey, there are some bizarre and seemingly contradictory listings.
More From New Jersey 101.5 FM