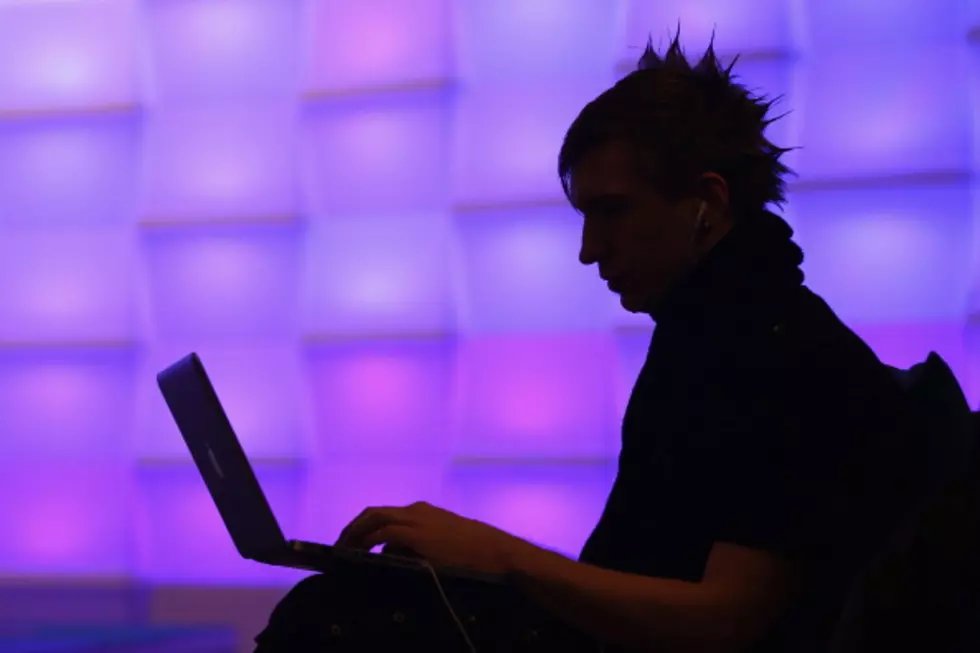 Identity thieves are stealing more than just credit information
A man sits with a laptop computer (Sean Gallup/Getty Images)
A new report shows identity theft in America increased 3 percent last year. Even more ominous is the way many thieves are evolving, moving away from just stealing credit account numbers.
Now, thieves want to get at your Social Security number, which is far more troublesome for a victim. Adam Levin, founder of Identity Theft 911, calls social security numbers the "skeleton key to your life."
"In 2015, over 120 million social security numbers were compromised, if you look at just the compromises of the health insurers and health sector organizations, as well as the compromise of the Office of Personel Management," Levin said.
According to Levin, many social security numbers are stolen.
"It really makes it very easy for these folks to gather this information and use it to open new accounts," he said. "Why settle for cold cuts, when you can get filet mignon? And that is what happens, the difference between breaking into a credit card account, or taking over an existing account, versus opening a new account that might be harder to detect that it is open, and also leave so many opportunities for identity thieves."
According to Levin, "you are talking about financial fraud, medical identity theft, child identity theft, criminal identity theft. It is just a cornucopia of opportunity."
The report, called, "The 2016 Identity Fraud Study," from Javelin Strategy and Research, found the total dollar amount for identity theft in 2015 actually decreased by 6 percent to $15 billion, the smallest amount in six years.
Levin says consumers should practice "the 3 M's."
1. Minimize: Minimize your risk of exposure as best you can. More than 13 million Americans were affected by some form of identity theft last year.
2. Monitor: Monitor your credit activity. Levin says this means everything, from going to annualcreditreport.com and getting a free copy of your credit report, to visiting sites like credit.com, where you can get a free overview of your credit, as well as scores that are updated monthly. This will give you a clue as to whether or not you are having an issue. He also advises signing up for transaction alerts that are offered by banks, credit unions and credit card companies, that will alert you anytime there is activity in your accounts. Those are free.
3. Manage: Take steps to manage the damage if there is a breach. Levin says a lot of people do not realize that there are programs out there, identity management programs, identity incident response programs that are offered by banks, credit unions, insurance companies, HR departments where you work, even some universities.
"Rutgers, for one, has such a program, where, in the event that you have any questions about identity theft or think that you are a victim, they will help you. It is free in many cases, and you have the access to a professional who can get you through a situation," he said.
Commenting about the The 2016 Identity Fraud Study, Levin says, "one thing is very clear in this report, and that is that as identity theft becomes more sophisticated, it also becomes harder to detect, and once detected, harder to resolve because of its complexity. And you need someone to help you through it."
Joe Cutter is the afternoon news anchor on New Jersey 101.5.
More From New Jersey 101.5 FM