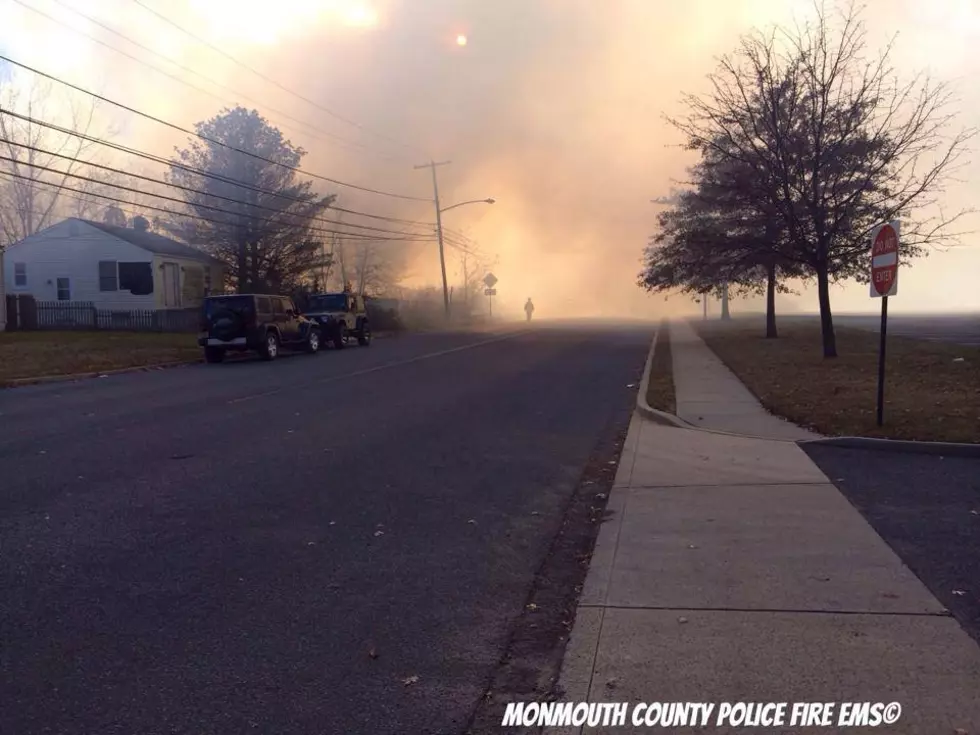 Brush Fire Burns At Long Branch Recycling Plant
Brush fire in Long Branch (Monmouth County Police, Fire and EMS)
A multi-alarm brush fire burned Wednesday evening at the recycling plant in Long Branch's public works yard.
Atlantic Avenue and Sixth Avenue are closed through Long Branch and Sea Bright; extra traffic is expected on Route 36.
Foam is being used to help bring the fire under control which is coming from a pile 300 feet by 150 feet and 25 feet high. The DPW yard stores wood and other flammable debris.
This is a breaking story. Check back for additional details.
MORE COVERAGE:
---
More From New Jersey 101.5 FM