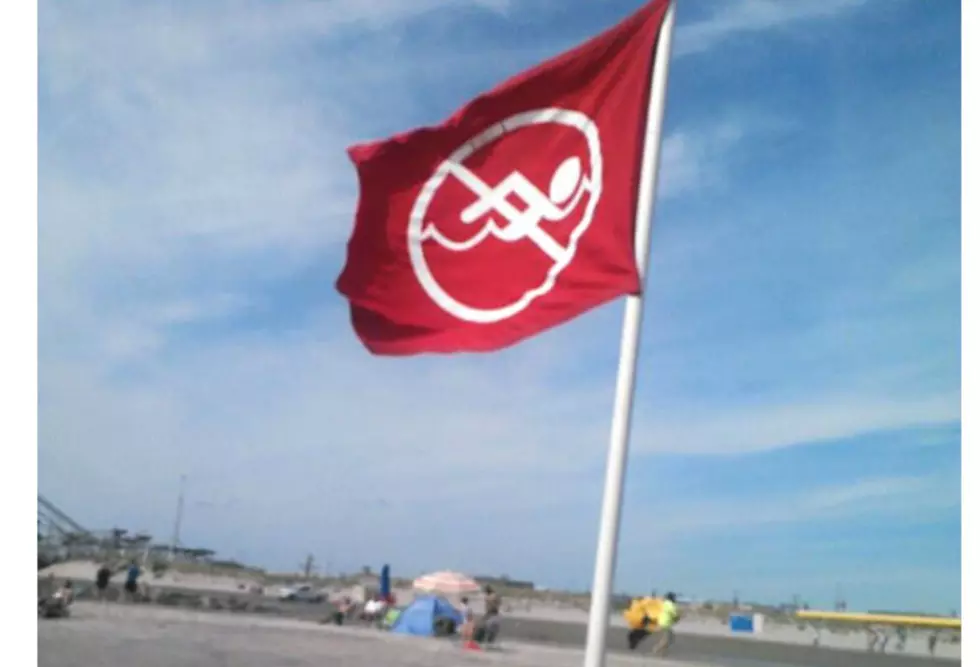 'Don't be stupid': Beaches off-limits as Jersey Shore braces for Hermine
(North Wildwood Beach Patrol)
BELMAR — As Gov. Chris Christie might say: Get the hell off the beaches!
The first effects of the storm are a high risk of rip currents creating "life threatening conditions" for anyone going into the ocean.
That did not deter some people on Saturday morning. Ocean County Sheriff Mike Mastronadry said there had already been water rescues on Long Beach Island.
The Beach Haven Beach Patrol said that guards will be on the beach on Saturday said swimming is prohibited.
"The ocean is extremely dangerous today. Stay out of it," officials said.
New Jersey 101.5 meteorologist Dan Zarrow said Saturday that the Jersey coast could see "near-record or historic flooding," especially in the southern counties of Atlantic and Cape May.
"The latest data suggests that water could cause prolonged major flooding of tidal waterways, 12+ foot ocean waves, and severe beach erosion," Zarrow said.
Brigantine has ordered a voluntary evacuation for residents who flooded during Sandy or the January blizzard."At a bare minimum, you should move your vehicles to high ground and secure all valuables from low lying parts of your property as well as securing all loose items outside your home," reads a statement from Brigantine Police.
Belmar Mayor Matt Doherty is concerned about the impact of the storm surge.
"Hermine looks like it's just going to sit out there and just keep pushing water into the coast. Our biggest fear is that high tides are going to pile up on top of each other and the water's not going to get back out because of the west winds. We may have 8-foot-high tides before the water can get back out and that's  just too much for us to handle," Doherty said.
Mastronadry said that his department met with the offices of emergency management from around the county and continue to monitor the storm and no one has requested additional resources. No evacuations are planned as of Saturday morning, according to Mastronardy.
Atlantic City Electric spokesman Frank Tedesco said his company continues to get staff, repair crews and equipment in place.
"Potential gusty winds especially along the coastal areas is the greatest area of concern along with flooding on the barrier islands and other coastal areas," Tedesco said.
JCP&L, with nearly 527,000 customers in Monmouth and Ocean counties, has moved additional support crews into New Jersey from other FirstEnergy utilities and contractors and locating them where they be needed most, according to spokesman Ron Morano.
"We're geared up. We're prepared to respond should outages occur," Morano said, adding that there are two staging areas in each county.
Doherty said his town built berms on the beaches on the southern end of town on Friday and will lower the level of its lakes today "and remove virtually everything that could fly away on the beach front." He cautioned that there will likely be flooding on Route 35, which the township can't do much to avoid.
More From New Jersey 101.5 FM