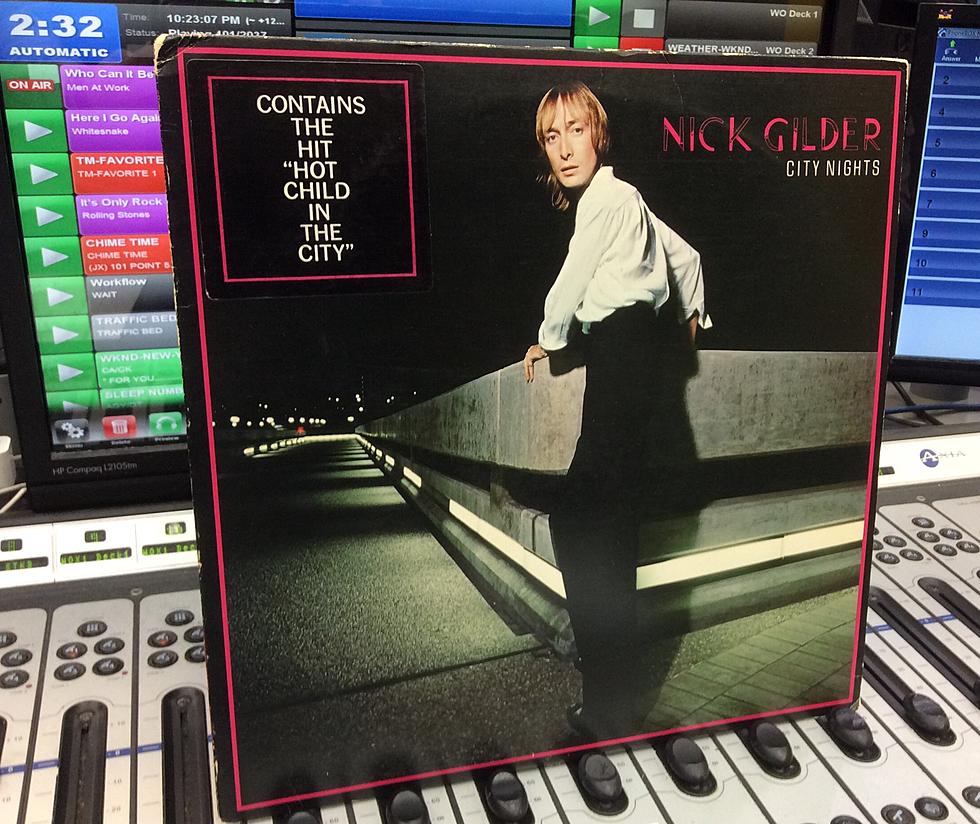 Craig Allen's Fun Facts: Nick Gilder "Hot Child In The City"
My 1978 vinyl meets the 2017 New Jersey 101.5 studio! (Craig Allen photo).
It's the summer of 1978, and "Hot Child In The City" is blasting out of Jersey radios!
...Gilder's song is one of "Jersey's Favorite Hits!"
Nick Gilder was born in London in 1951.
His family moved to Canada when he was 10, and Gilder was raised in Vancouver.
He began his rock career as the front-man for the glam rock group "Sweeney Todd," which later featured a young guy named...Bryan Adams!
Feeling that they had gained an international audience, Nick Gilder and fellow band member, guitarist and songwriter partner, James McCulloch left "Sweeney Todd" and signed an American record contract.
Gilder's first solo album...went nowhere.
His second stab at solo stardom gave us "Hot Child In The City."
The song is about...prostitution.
Gilder had moved from Vancouver to Los Angeles...and he was amazed at how many young girls he saw working as prostitutes on Hollywood Boulevard.
Despite the subject matter, "Hot Child In the City" went to #1 on the Hot 100...taking 21 weeks to hit the top spot! A record at the time!
Nick Gilder's song also hit #1 in his adopted Canada.
It earned Gilder two  "Juno" Awards: "Single Of The Year," and "Most Promising Male Vocalist Of The Year" in Canada.
"Hot Child In The City" earned Gilder a "People's Choice Award" in the U.S.
In the video (above), you get the "album" version of "Hot Child In The City."
It is about 40 seconds longer than the single/radio version played on New Jersey 101.5.
Enjoy the extra guitar riffs at the end of this well-known song!
In the years since, Nick Gilder has written songs for artists such as Pat Benatar, Joe Cocker and Bette Midler. "The Warrior," a #1 hit for "Scandal" in 1984, was co-written by Gilder. His songs have been featured in movies, and TV series including: "Sex And The City," "That '70s Show" and "Nip/Tuck."
Nick Gilder continues to record and tour in Canada.  He lives in Port Moody, British Columbia, with his family.
"Hot Child In The City" continues to be one of "Jersey's Favorite Hits" on New Jersey 101.5....and here at nj1015.com!
More From New Jersey 101.5 FM