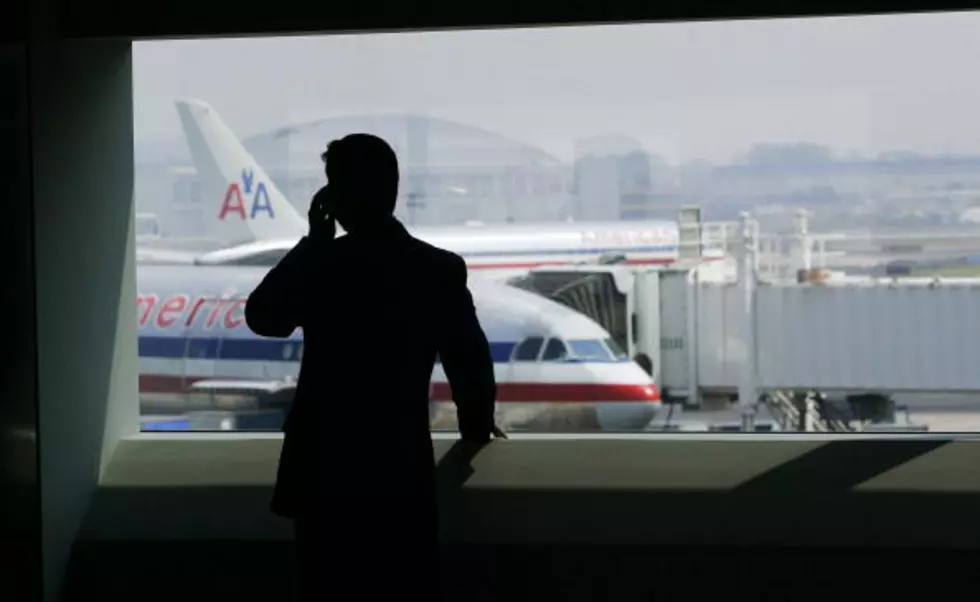 Court – FAA can allow cellphones during takeoff and landing
(Photo by Chris Hondros/Getty Images)
WASHINGTON (AP) -- Federal aviation officials acted within their authority in allowing airline passengers to use cellphone and other electronics during takeoffs and landings, a federal appeals court ruled Friday.
The U.S. Court of Appeals for the District of Columbia Circuit threw out a lawsuit from the nation's largest flight attendants union. The group challenged the change in guidance over use of small electronic devices.
The 60,000-member Association of Flight Attendants argued that such devices can distract passengers from safety announcements and become dangerous projectiles. The union said the Federal Aviation Administration had changed an agency regulation without going through required legal steps.
But the appeals court said the FAA has always had discretion on how to handle issues such as portable electronics and was free to change its interpretation of the rules.
The FAA announced in 2013 that it was changing guidance that had for years meant passengers stowed cellphones, tablets, and music and video players during takeoffs and landings. Under new guidance, airlines can let passengers use the devices during those times as long as the plane is properly protected from electronic interference and the airlines get the FAA's approval. Cellphones still must be in airplane mode when in use.
The FAA says that since the announcement, it has cleared 31 airline operators to let passengers use small electronics on takeoffs and landings. Last year, those operators together carried 96 percent of U.S. commercial passengers.
The court rejected the union's argument that the FAA action had changed an existing rule without following the proper procedures for inviting public comments. Judge Harry Edwards, writing for the three -judge panel, said the FAA's action was "nothing more than a statement of agency policy" or a new interpretation of an existing rule.
The FAA did request and receive public feedback before updating its guidance, telling the judges the agency considered some 1,000 responses, including one from the union.
(Copyright 2015 The Associated Press. All rights reserved. This material may not be published, broadcast, rewritten or redistributed.)
More From New Jersey 101.5 FM