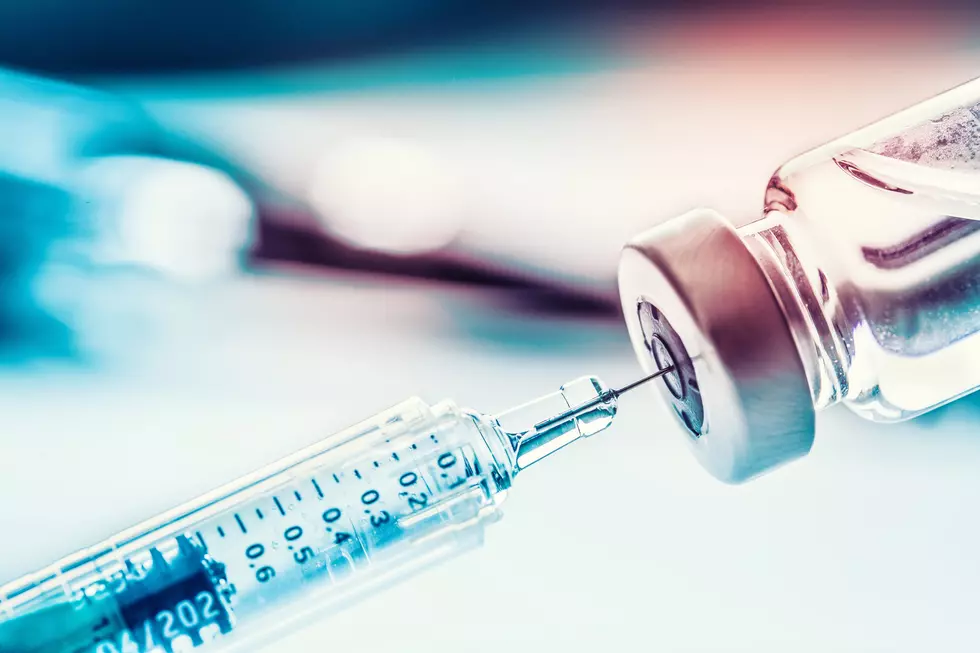 Could new mandatory vaccine rules for kids be coming in NJ?
MarianVejcik GettyImages
⚫ Concerns being raised about new vaccine mandates for NJ students
⚫ Some lawmakers fear backdoor changes could be made without input
⚫ They're also worried about the erosion of parental rights in NJ
---
The New Jersey Department of Health is preparing to update vaccine rules for communicable diseases and they are seeking input from medical and health groups, agencies and organizations.
A spokesperson for the Health Department says no changes to the current rules have been formally proposed but some New Jersey lawmakers think this is part of a backdoor effort to institute new vaccine rules for students without getting any input from parents and other members of the public.
Rule changes may come early next year
State Sen. Holly Schepisi, R-Bergen, said the Murphy administration pushed through controversial school curriculum guidelines without any oversight or review during the pandemic, and there are concerns they may try to push through vaccine requirements.
Schepisi said they may to may try to make these vaccine changes for students in February after the fall elections.
The changes could eliminate religious and medical exemptions.
She said New Jersey children should not be forced to get a COVID vaccine to attend school because "kids are at extraordinarily low risk to the virus itself."
Schepisi also noted concerns that the HPV vaccine, commercially known as Gardasil, could have harmful side effects.
Erosion of parental rights
She said it's destressing that parents have less control over what is happening to their kids.
"It's Democrats, it's Republicans, it's independents who express their concern about this continuous erosion of parental rights," she said.
She said the mindset seems to be "that the state of New Jersey and the agencies within the state of New Jersey know better for our children than the parents in consultation with their doctors."
State Sens. Steven Oroho, R-Sussex, and Michael Testa, R-Cumberland, and Assemblymen Parker Space, R-Sussex, and Hal Wirths, R-Sussex, have expressed similar concerns about efforts to force through additional vaccine requirements for students without public input.
David Matthau is a reporter for New Jersey 101.5. You can reach him at david.matthau@townsquaremedia.com
Click here to contact an editor about feedback or a correction for this story.
Offbeat adventures: Travel to the coolest hidden wonders in every U.S. state
Fuel your offbeat travel dreams.
Stacker
found the coolest hidden wonders in all 50 U.S. states (plus D.C.) using data from
Atlas Obscura
.
[WARNING: Under no circumstances should you enter private or abandoned property. By doing so you risk bodily harm and/or prosecution for trespassing.]
LOOK: Here are the states where you are most likely to hit an animal
Hitting an animal while driving is a frightening experience, and this list ranks all 50 states in order of the likelihood of such incidents happening, in addition to providing tips on how to avoid them.
Play ball NJ: These MLB pros are from New Jersey
A fair amount of New Jersey born baseball players have made it to the majors. These pros, active to start the 2023 season, all have NJ roots.
More From New Jersey 101.5 FM