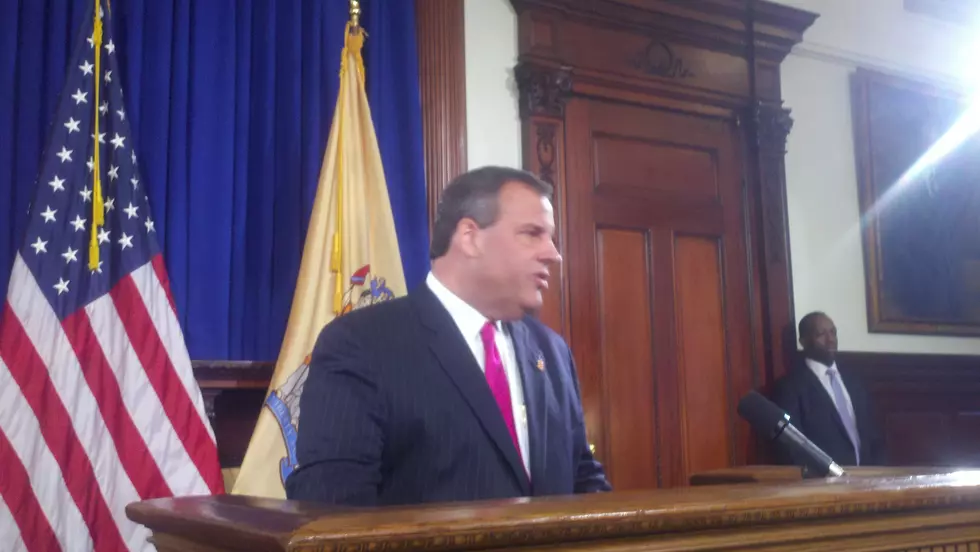 Christie: All Budget Balancing Options on the Table [AUDIO]
(Kevin McArdle, Townsquare Media NJ)
Gov. Chris Christie has vowed not to increase taxes, so in order to close the $807 million hole in the current year's budget, deep spending cuts are very likely.
The shortfall must be closed by midnight June 30, the end of the state's fiscal year. Christie isn't sure how that will be done, but he said he is working on it.
"We've dealt with this before and we're just going to have to dig in and deal with the problem and we will have a balanced budget, and we'll come forward in the next few weeks with a plan to do that," Christie said. "This is not a problem we're going to grow out of. This is a problem with have to deal with aggressively."
He said New Jersey is not alone in this situation. The governor said a number of states have the same fiscal issues. Christie also said he will be working with legislative leaders.
"I've been in conversations with both the Senate president (Steve Sweeney, D-West Deptford) and the Assembly speaker (Vinnie Prieto, D-Secaucus) and I advised them as soon as I found out about it," Christie said. "I told them as soon as I had some ideas I was going to come back to them and they should start thinking too, because this is a problem that we all have to deal with."
With just 60 days left in the fiscal year, money is tight. The state is scheduled to make a $1.7 billion payment into the public employee pension fund, and there is roughly $500 million left in undedicated education aid.
"The paramount issue is balancing the budget," Christie said. "That's a constitutional requirement; I don't have an option. There's nothing off the table. The responsible way to go about this is to not put restrictions on a situation where there's going to be lots of different opinions. I will consider everything."
In the end, Christie said, he will have to pick from what he is sure will be a difficult menu of options.
More From New Jersey 101.5 FM