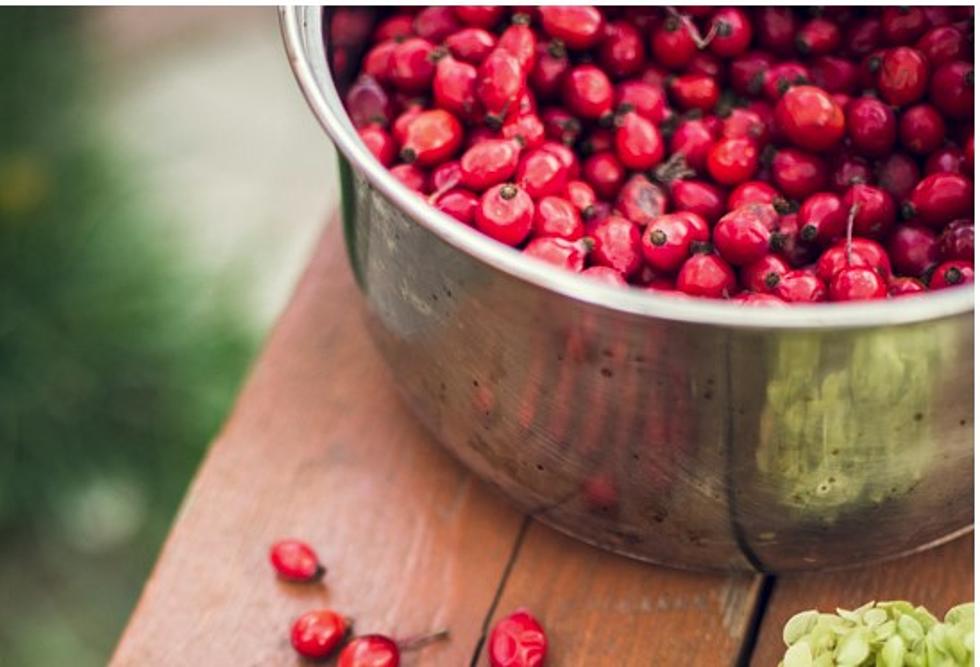 Big Joe Shares his Cranberry Bread recipe for your Turkey Day table
Photo by Marina Khrapova on Unsplash
Cranberries as you know are a big staple here in New Jersey. Our cranberry bogs in the Garden State are filled with the tart fruit that make a fine juice and sauce, the cranberry also makes tasty bread.
As Thanksgiving approaches it's a good idea to prepare your menu and also prepare a dish or two that you can pull out of the freezer pre-made that will make your Thanksgiving a little less hectic. This is one of those recipes.
Big thanks to Ann Hillyer who was kind enough to share this recipe with me and I am now happily sharing it with you. The great thing about this recipe is that you can make several loaves of cranberry bread now, freeze them and then still get the great smell of your bread warming in the oven when you are ready to serve. It works so well that guests have asked to have a loaf or two when they come over to the house and I am happy to comply.
So when preparing this recipe, double the recipe, make a few loaves and store them in the freezer for use on the special day or just to add to a great breakfast. To store I give it the "Big Joe wrap".
After the bread is out of the oven and cooling on the rack, make sure that the bread is no warmer then room temperature. Wrap each loaf separately with plastic wrap, then a layer or two of aluminum foil then place each loaf in a freezer bag. Sounds like overkill but trust me you won't get freezer burn and your cranberry bread will last for months.
Don't forget to put the date and contents of your freezer bag on the outside of your bag for quick reference. When you are ready to use let the cranberry bread thaw out while still wrapped, then put in the oven at 300 for about 15 minutes, make sure that the bread is thoroughly defrosted before placing it in the oven. Enjoy this wonderful bread warmed with a nice pat of butter.
Ingredients:
2 cups all purpose flour, sifted
1 cup of sugar
1 ½ teaspoons of baking powder
1 teaspoon of salt
½ teaspoon of baking soda
¼ cup butter
1 egg beaten
1 teaspoon orange peel, grated
¾ cup of orange juice
1 ½ cups of light raisins
1 ½ cups of fresh or frozen cranberries, chopped
How to put it together:
Sift flour, sugar, baking powder, salt and baking soda into a large bowl. Cut in butter until mixture is crumbly.
Add egg, orange peel and orange juice all at once; stir until mixture is evenly moist. Fold in raisins and cranberries.
Spoon into greased 9x5x3 inch loaf pan. Bake at 350 degrees for 1 hour and 10 minutes, or until toothpick inserted in center comes out clean. Remove from pan; cool on wire rack.
You may substitute cranberries for the raisins to have an all cranberry bread.
This recipe comes from Big Joe Henry's Big Jersey Cookbook

Click here for more Big Joe Recipes
The post above reflects the thoughts and observations of New Jersey 101.5 weekend host Big Joe Henry. Any opinions expressed are Big Joe's own.
Every NJ pizza joint Barstool's Dave Portnoy has reviewed
Dave Portnoy, commonly known as El Presidente, is the founder of Barstool Sports. Somewhere along the way, he decided to start reviewing local pizzerias, and the concept took off. Here is every New Jersey pizzeria Dave has stopped in, along with the score he gave them.
11 things that make a New Jersey diner a real diner
More From New Jersey 101.5 FM