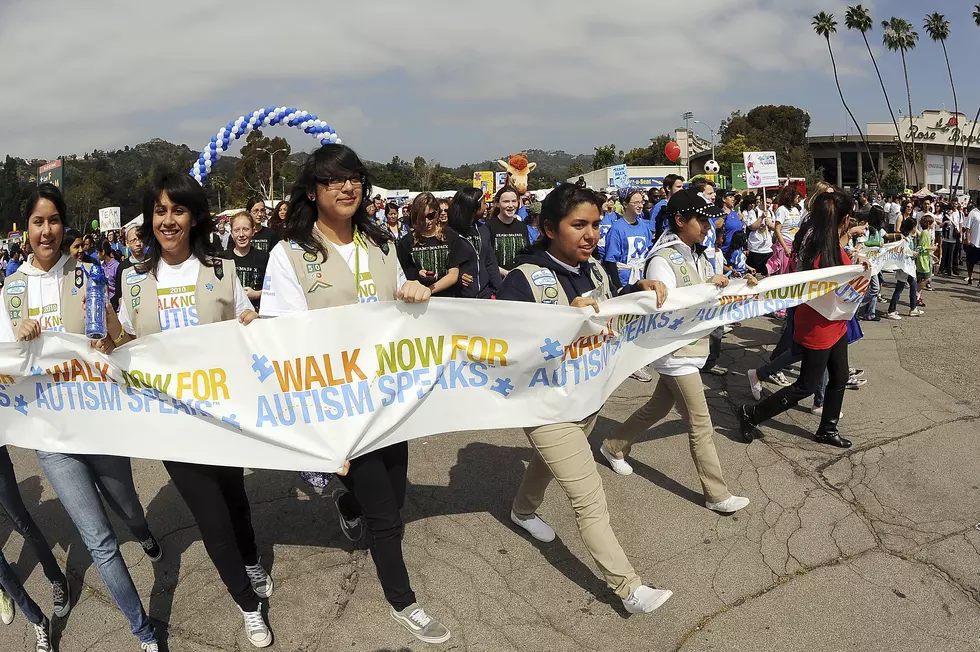 Autism Speaks to host shore walk kick-off
Autism walk fundraiser. (Andrew D. Bernstein, Autism Speaks via Getty Images)
Global and local efforts in autism research, family services and fundraising tips will be shared on Wednesday, Aug. 6 at McLoone's Pier House, according to Autism Speaks Walk Volunteer Leader Amanda Laughlin.
Laughlin said the dinner also helps mobilize support for federal legislation like the Autism Cares bill.
"It would reauthorize the 2006 Combating Autism Act and it would call for $260 million annually in new federal funding, and it really is a necessity to address the growing needs of adults with autism," Laughlin said.
"You just type in your zip code on the phone and it emails and calls your senator or representative for you, and you just simply have to let them know that you care about autism research and that you want to see the Autism Cares Act passed on the Senate floor now," Laughlin said.
She said it is critical to lobby for the measure before the annual walk because the deadline for this bill is Sep. 30.
Laughlin said it takes a year to plan the New Jersey Shore Walk and 5K Run. This year's event is expected to draw thousands of people to the Great Lawn on the Boardwalk in Long Branch, Saturday, Oct. 11. Organizers are hoping to raise $331,000 for advocacy, family services, science and research, as well as help support a generation of adults with autism.
"Many of these kids that were diagnosed are now starting to age out into the system and we are going to have a huge need for adult services and programs," Laughlin said.
According to Autism Speaks, 1 in 68 children nationally are diagnosed with Autism Spectrum Disorder, with those numbers continuing to increase exponentially. New Jersey reportedly has the highest autism diagnosis rate in the country.
Get more information about Autism Speaks, its services, scientific research and lobbying efforts at autismspeaks.org.
According to a press release, the community is invited to the local kick-off dinner for the 2014 walk but you must RSVP here.
For more information about the walk itself, click here.