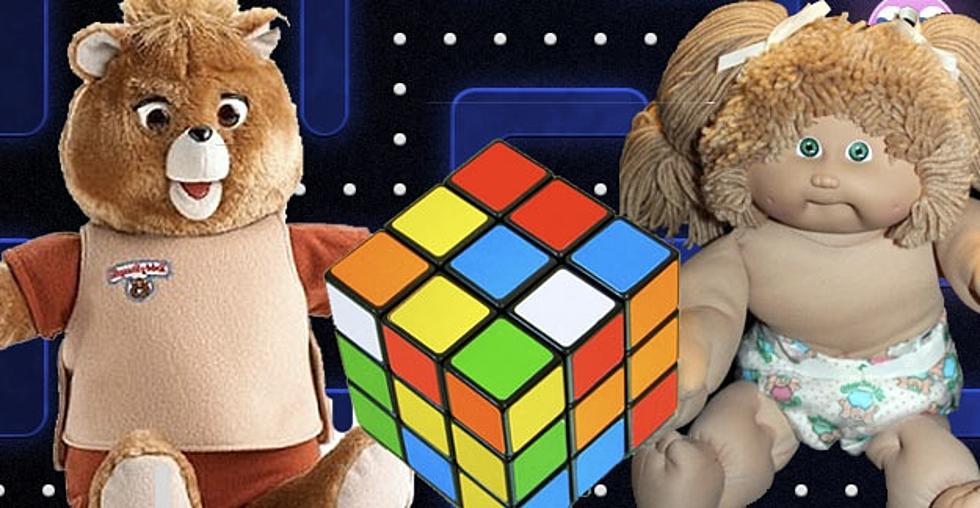 80s trends once prominent in NJ will make you feel nostalgic
Product Images from Ebay
It's no surprise that signs of the 1980s are alive and well across the country. Most notable, of course, is the popularity of '80s music.
And it's no exception here in the Great Garden State. From the north to the south, New Jerseyans are cranking up the 80s hits everywhere they go.
And it makes sense that would be the case. It's part of the reason why the classic hits and classic rock genres are always so popular. And right now, the 1980s are king.
Of course, music is one thing, but trends are a completely different beast. And there are some trends of the past that are better off left behind.
And in New Jersey, there are some things that probably should never make a comeback. One of those things, in particular, has something to do with your kitchen.
Before we reveal what that is, let's start off with a nostalgic look at an old Sears magazine from the 1980s. Take note of the toys, as well as the style of clothes some in the magazine are wearing that were once found all over New Jersey.
And while you're checking it out, think about what in this magazine would be cool to see again throughout New Jersey, and what would be better off left in the decade where they belong.
Also, take note of the kitchen and see if you can figure out what should never make a comeback in the Garden State. More likely than not, younger generations would never go for this particular theme.
Flip Through the Vintage 1980s Sears Holiday Wish Book
Check out this Sears catalog that I got my hands on. It is actually the 1980 Sears Holiday Wish Book. It is nearly 500 pages of all of the things that you wanted to circle in the book so Santa knew what you wanted for Christmas. I picked out a bunch of electronics, retro toys, hand-held games, roller skates, big wheels, clothes, even a 1980s version of the electronic spin bike. Enjoy!
So did you notice the kitchen play set?
It had that old-school mustard theme going on. I mean, who in today's world wants mustard-colored appliances in the first place?
It's probably safe to say that trend isn't going to make a comeback anytime soon. This is good because New Jersey should never allow that ugly kitchen trend to return ever again, and thus, never make a comeback in The Garden State.
Of course, that mustard-trend wasn't the only thing you'd find in older homes. In fact, many of the trends from the 1980s were actually pretty interesting.
Just take a look at this nostalgic '80s-themed Airbnb just a few states over in Illinois, followed by some pretty awesome things that came out of the 1980s. Much of this, as well, was once prominent throughout New Jersey.
Take It Back to the 80s at This Sweet Retro Airbnb in Illinois
8 Awesome Things to Come Out of the 1980s
80s Trends for New Jersey?
So, what trends do you think should make a comeback in New Jersey? And which ones do you think are better off left in the past? (could be clothing, toys, hair, music, etc).
Let us know your thoughts in the comments.
The post above reflects the thoughts and observations of New Jersey 101.5 weekend host Mike Brant. Any opinions expressed are his own.
More From New Jersey 101.5 FM