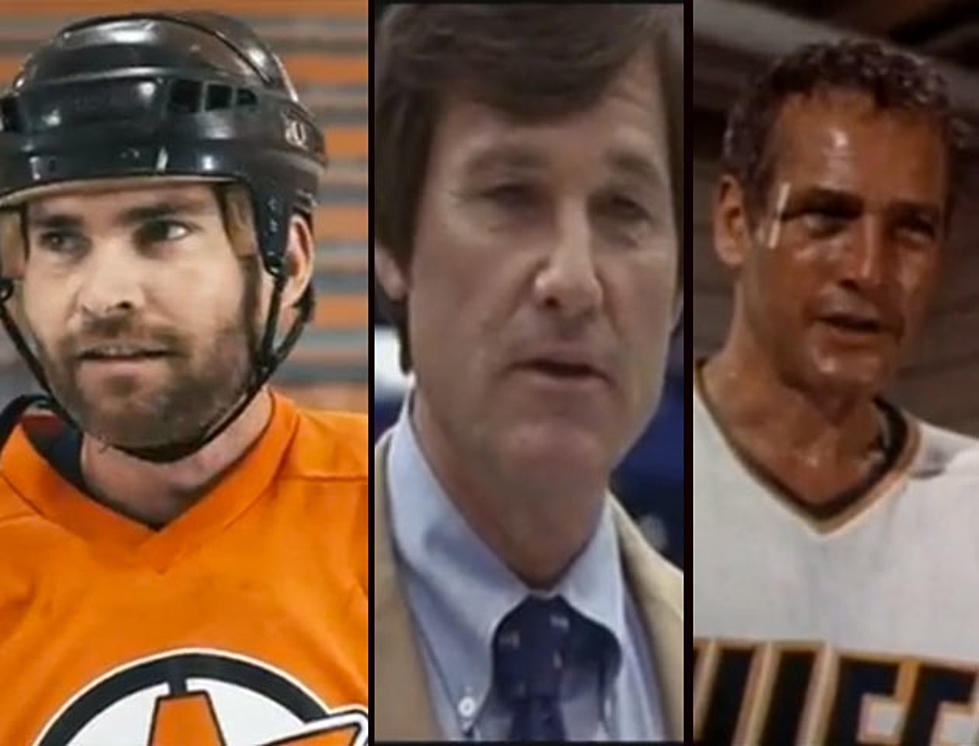 6 Movies to Get You Ready for Hockey Season
YouTube
Now that the NHL has finalized its latest Collective Bargaining Agreement, its time to start taping up the sticks, sharpening the skates and get ready for hockey season. Training camps open for all teams today and to get into the spirit we've come up with six of the greatest hockey movies to get you pumped for the season. 
1. Slap Shot
Arguably the greatest hockey movie ever made. Paul Newman stars as Reggie Dunlop, an aging player-coach trying to keep his beloved team's future alive.
---
2. Miracle
The true story of the 1980 U.S. Olympic hockey team. Kurt Russell portrays coach Herb Brooks, who leads the team over the heavily favored Soviet squad on their way to winning the gold medal in Lake Placid.
---
3. Youngblood
A young New York state hockey player attempts to gain the attention of NHL scouts by crossing the border and playing minor league hockey in Canada. The film stars a young Rob Lowe, Patrick Swayze and Keanu Reeves.
---
4. Mystery, Alaska
Residents of a small town named Mystery Alaska turn their weekly 4-on-4 pond hockey game into a nationally televised event against the NHL's New York Rangers.
---
5. The Mighty Ducks Trilogy
Watching any or all of this hockey trilogy will make you feel like a kid again. Emilio Estevez is a lawyer turned hockey coach who takes a group of misfits into legitimate contenders. The team finds a way to stick together regardless of the changes and challenges they go through in their lives.
---
6. Goon
A former bouncer turned hockey player finds a way to put a team together and take them to semi-pro hockey glory. Seann William Scott from the American Pie films plays the main character, beating the crap out of everyone who gets in the team's way.
---
What's your favorite hockey movie? Leave your comments below.
More From New Jersey 101.5 FM