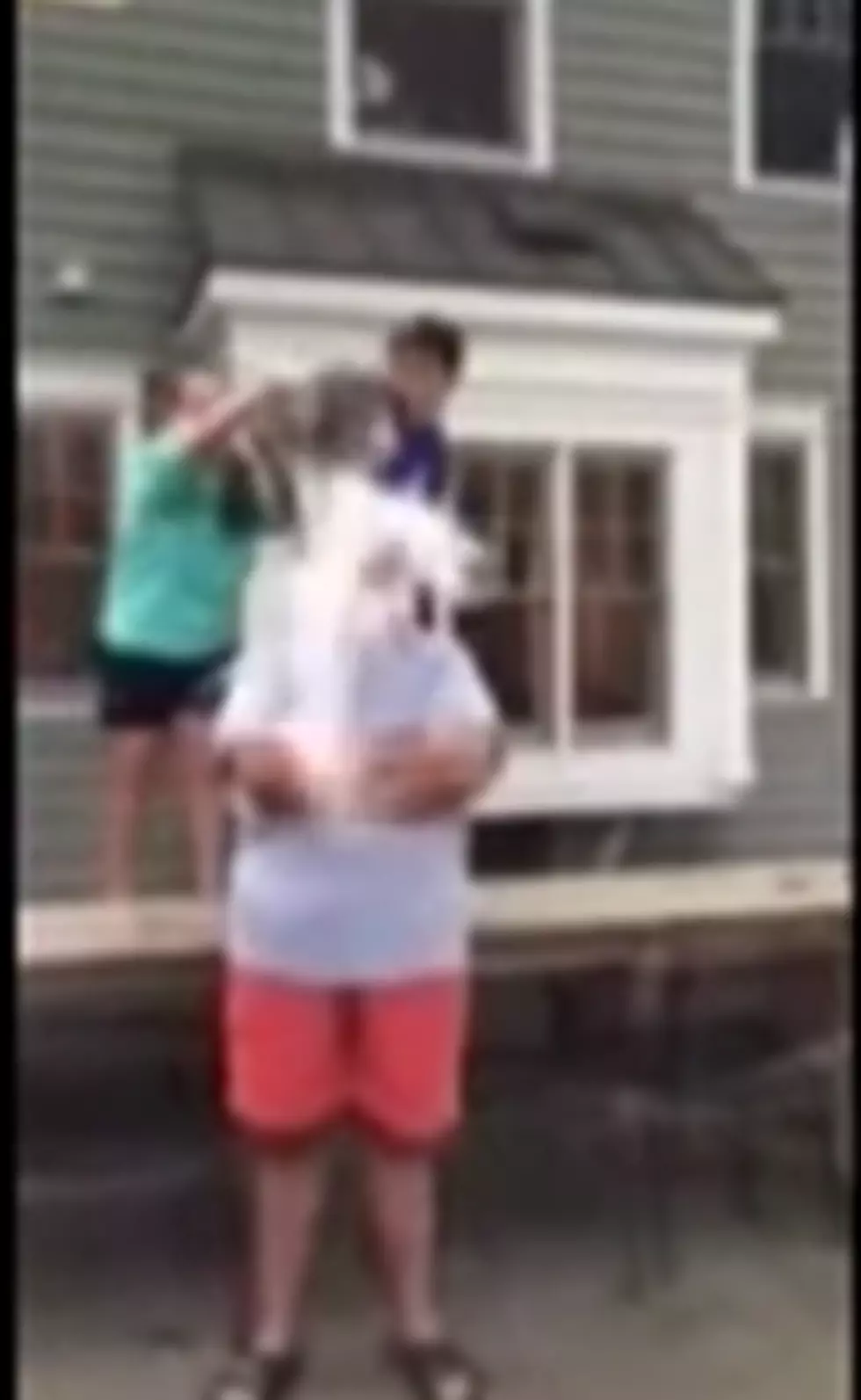 The ALS Ice Bucket Challenge: Are you in?
Chris Christie taking the Ice Bucket Challenge - Youtube
So how does this tie into the video-viral Ice Bucket Challenge? "It started with a young patient in Boston, a 30-year-old patient, who was a very popular college baseball player and his friends and family got together and started this, and it took off. It's incredible. It spread quickly nationwide." Gordon said.
The challenge works like this: If nominated, you have 24 hours to film a video pouring ice cold water on yourself and nominate others to take part. If you fail to complete the challenge, you must donate $100 to the ALS Foundation.
An ongoing concern is that the Ice Bucket Challenge is merely a social media dodge in which people posting their videos to free themselves from having to donate. But, according to the ALS Association website, "Between July 29 and August 12, The ALS Association and its 38 chapters have received an astonishing $4 million in donations compared to $1.12 million during the same time period last year."
Gordon said, "We're finding there was a shift over the past weekend where people are doing both (taking the challenge and donating) now. They realized (dumping) something over your head was fun, but it didn't make a difference in the cause."
The ALS Greater New York Chapter, which includes New Jersey, has brought in almost $200,000, compared to $35,000 that the chapter raised during the same time period in 2013, according to Gordon.
The Ice Bucket Challenge is not only fun, but it raises awareness among a new group of people. "Only about half of the general public is aware of the disease, so as the video spreads, we've been able to reach out to people who normally wouldn't know about the ALS association or the disease. To reach a whole new audience is so important and enables us to fund more research, to find an effective treatment and to provide vital services to people and families living with ALS in New Jersey," Gordon said.
More Information:
The Greater New York Chapter of the ALS Association offers monthly support groups to give patients and their families a way to share stories and get information. Visit their website to learn more.
Watch
The challenge has gone completely viral - even the stars are getting in on the action.
Music icon Justin Timberlake was nominated by a Boston marathon bombing survivor. Watch the video courtesy of Boston Magazine:

Our Turn
Here at NJ 101.5, we were extremely motivated to take the matter into our own hands. Be on the lookout for host Ray Rossi's video - he's ready to take the challenge.
Joe Votruba of the Deminski & Doyle show has also accepted the challenge! Watch the video to see who he nominated!
NJ 101.5 wants to see YOUR video
Have you done the ice bucket challenge? Tag (and don't forget to follow) @NJ1015 in your videos on Twitter and Facebook for a chance to be featured on our site. If Joe just nominated you...you have 24 hours to complete the challenge!
More From New Jersey 101.5 FM