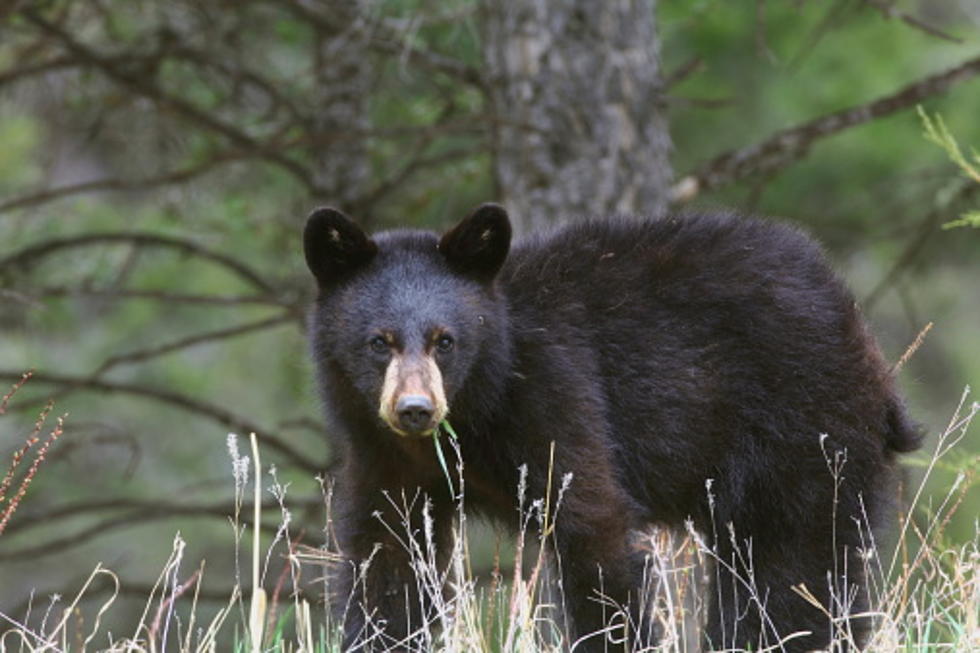 State senator: End NJ bear hunts, target irresponsible people
JHWilliams, ThinkStock
Last year, 272 black bears were killed in the state's six-day hunt. One influential lawmaker said that was 272 bears too many.
He has a plan to minimize black bear intrusions into places where people live, and he said the ultimate goal is to end the need for any future hunts.
It is probably too late to do anything about the next scheduled hunt, which is slated to run from Dec. 7 to 12.
"The intent of my legislation is to make bear hunts unnecessary and also to protect people who live in areas close to habitats where there are bears by requiring that everyone have bear-proof garbage cans," said State Sen. Ray Lesniak (D-Union).
The senator has introduced legislation (S-687) that would enforce the requirement to use bear-proof cans in areas with high black bear populations. Currently people caught not using those types of cans face fines of $50 to $1,000, but they must be given written warnings first. The bill would eliminate the "warning first" requirement allowing fines to be levied immediately.
"The biggest problem: people just leave their garbage out, not secured and it creates problems," Lesniak said.
According to the State Department of Environmental Protection statistics from Jan. 1 – Aug. 20, there were approximately 1,464 black bears in New Jersey in 2015. There have been 561 sightings so far this year and 903 reports of nuisance or damage related to bears.
"My bill also bans baiting (when) hunting for bears with bait which is another problem. First of all, it's not hunting. It's target shooting. But another problem is it conditions bears to look for human food instead of food that's in their natural habitat," Lesniak said.
The DEP reports that in 2015, there have not been any bear attacks on humans, but there have been four reports of aggressive bears, 36 cases of bears killing livestock and 14 home entries reported. Bears have been hit by 43 vehicles so far this year. A 2014 bear attack on a hiker is the only confirmed fatal attack on a human in New Jersey's history
Lesniak said he absolutely believed his legislation not only could, but would ultimately eliminate the need for more black bear hunts in New Jersey.
"The proposed legislation is being reviewed by the department," wrote DEP spokesman Larry Hajna in an emailed response to a request seeking comment.
More From New Jersey 101.5 FM