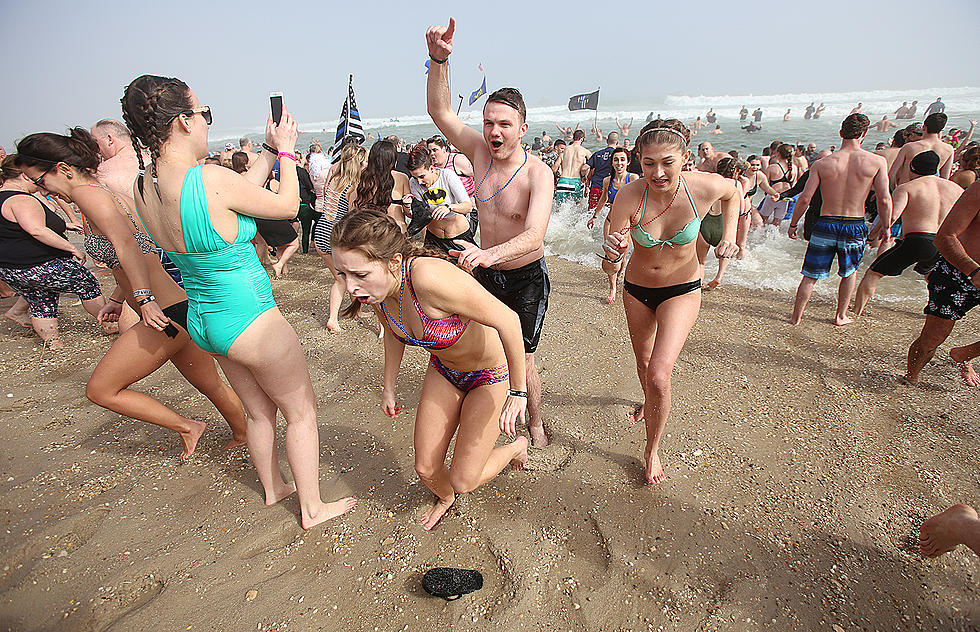 Polar Bear Plunge 2017 exceeds goal, raising $1.8 million
Andrew Miller
Thousands of people took an icy dip in the Atlantic Ocean for the 2017 Polar Bear Plunge Saturday, raising more than $1.8 million for the Special Olympics New Jersey, surpassing the goal of $1.6 million.
Although the weather was pretty mild for February, the participants weren't just there to enjoy the Jersey Shore. They were "freezin' for a reason" and raising big bucks for Special Olympics New Jersey.
Last year over 6,000 swimmers took the icy waters to help raise money for Special Olympics NJ. Together, participants raised over $1.7 million in 2016, setting a new Polar Bear Plunge record. This year, a new record was set, according to the organization.
Once again, New Jersey 101.5's Big Joe Henry broadcasted live from the Spicy Cantina playing New Jersey's favorite hits on a "Back to the Beach Weekend." Big Joe welcomed special guests and the people who have spent months planning the annual plunge.
We want to see your photos from the plunge! Send them to use via the New Jersey 101.5 app for Android or iOS. We'll donate $100 to Special Olympics of New Jersey in honor of our favorite photographer!
Here's a video from last year when Big Joe welcomed the crowd as the 2016 plungers await the countdown.
More From New Jersey 101.5 FM