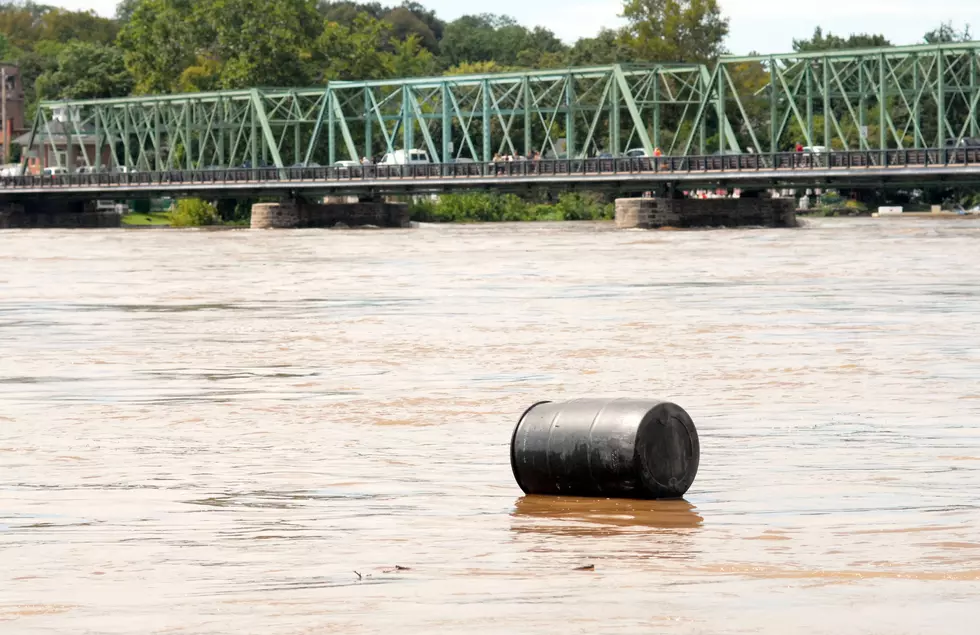 One Year Since Irene: Are We Prepared? [POLL/AUDIO/PHOTOS]
William Thomas Cain, Getty Images
Where were you one year ago today? Some were hunkered down at home while others were in shelters.
It was August 27th, 2011 when the Garden State had a most unwelcome visitor: Hurricane Irene.
Hurricane Irene first formed as a tropical storm on August 20th, 2011 and became the first major hurricane of the season. Damage estimates throughout the United States were estimated near $15.6 billion dollars. New Jersey got a direct hit from the storm and suffered damage but not as bad as it was expected.
There were several hours when we weren't sure if there would be rubble to clean up. We did experience high winds, strong rain and massive flooding throughout the state. It certainly rattled all of our nerves - but maybe not enough.
A new survey from Allstate insurance shows that many of us are not prepared for another natural disaster. Northeasterners' lack of evacuation plans and procedures are a cause for concern. More than half (52 percent) of survey respondents say they have not thought about or even discussed an evacuation plan or meeting place away from the home for their family.
These plans are crucial and should be discussed with relatives and neighbors in advance of a catastrophe.
The majority of Northeasterners (64 percent) also say they have not prepared an emergency kit. Families should consider putting together a well-stocked first-aid kit as well as a disaster-supply kit and keeping them in easy-to-access places.
The disaster-supply kit should contain a supply of water and ready-to-eat, non-perishable foods, a weather radio, traveler's checks or cash, important papers, personal hygiene items, blankets, extra clothes and shoes.
Sixty-one percent of homeowners and renters in the Northeast say they have not made a home inventory list of their personal belongings. Having a room-by-room inventory, as well as photographs of personal belongings can save a lot of headaches - or heartaches - should a catastrophe strike. The list can also help make the process of filing an insurance claim easier.
Mary Goepfert with the State Office of Emergency Management says, "Everyone should be prepared for any type of issue whether natural or man made. Having conversations with your family is especially important. Since we are currently in the 2012 hurricane season, it's a great time to make some plans and be ready."
In addition to getting prepared, being the first to know is vital. The Townsquare News Network is your source all of the time, especially in an emergency. Text "news" to 8900 to receive our alerts on your smartphone.
More From New Jersey 101.5 FM