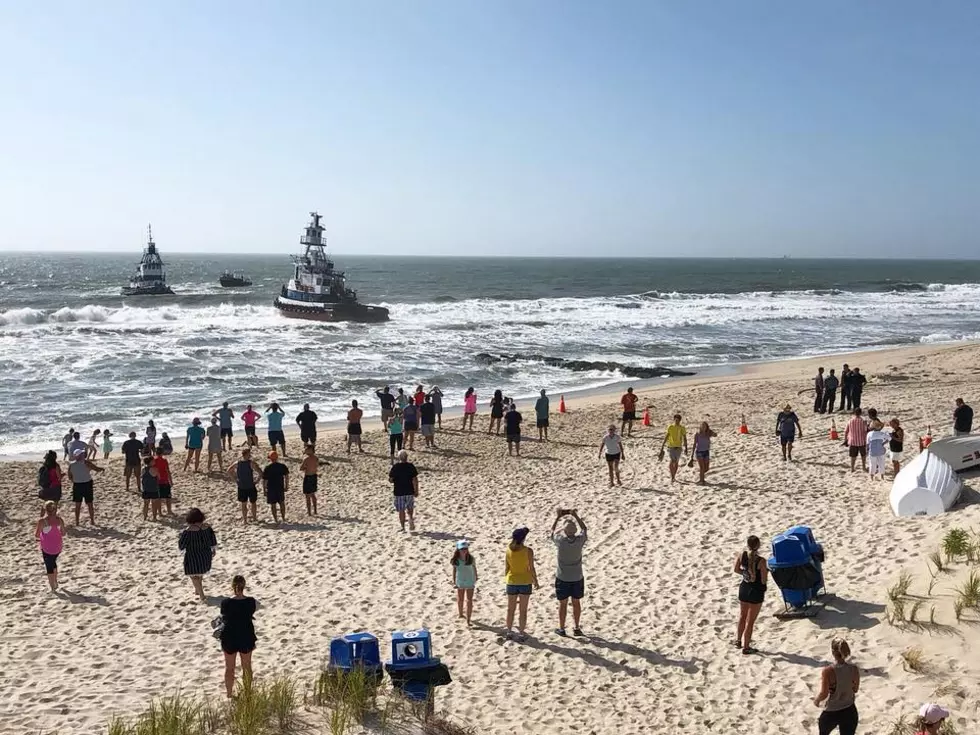 No swimming at Lavallette after tugboat gets stuck in sand
(Lavallette Beach Patrol)
LAVALLETTE — A tug boat ran aground onto a Jersey Shore beach on Tuesday morning.
The U.S. Coast Guard said the 71-foot Sea Cypress became disabled and drifted towards the shore around 4:30 a.m. Four people on board were rescued and there was no sign of pollution or leakage from the boat, according to the Coast Guard.
Lavallette Beach Patrol Capt. Bob Tomollan told the Asbury Park Press the tug was part of the beach replenishment project and got stuck when a cable snapped and got wrapped up in a propeller.
No swimming is allowed and there is limited access to the Philadelphia Avenue beach, according to the partol's Facebook page.
High tide is at 6 p.m. in Lavallette. However, low tide comes up just before noon.
More From New Jersey 101.5 FM