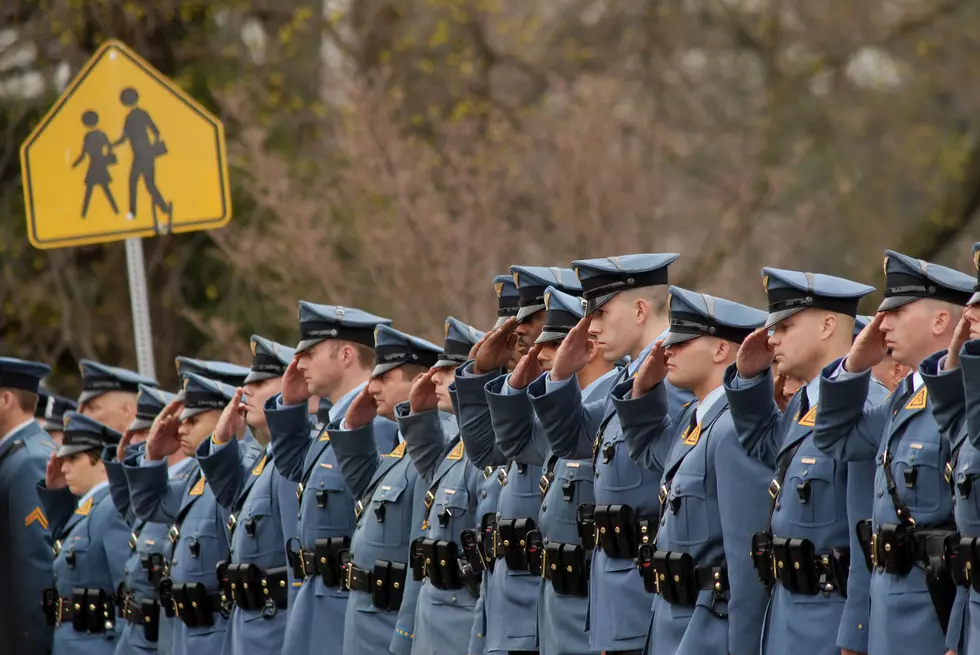 NJSP Want More Female Troopers [AUDIO]
William Thomas Cain, Getty Images
The New Jersey State Police are launching a recruitment campaign Monday in an effort to hire more state troopers, and they're especially interested in adding female troopers.
"It would be nice to see some more females come on board.  It is a fantastic job and a great career," said NJSP Major Latrecia Littles-Floyd.
She said one reason the State Police has been dominated by men is because women are nurturers.
"I think when we're raised we're raised to be mothers, we're raised to be wives, some of us are maybe raised to stay at home, but times are different now. You can retain your individuality when putting on that uniform, you can be a lady, you can be assertive, and you can be strong," Littles-Floyd said.
She said once two years of basic duty as a field trooper is completed, the options expand.  "You can start applying for specialist positions such as crime scene, aviation, we have marine bureau, and we have forensics. Whatever you choose to do you can still do this, and law enforcement, is a great career," Littles-Floyd said.
Applications are being accepted starting April 21 through May 5.  More information can be found here.