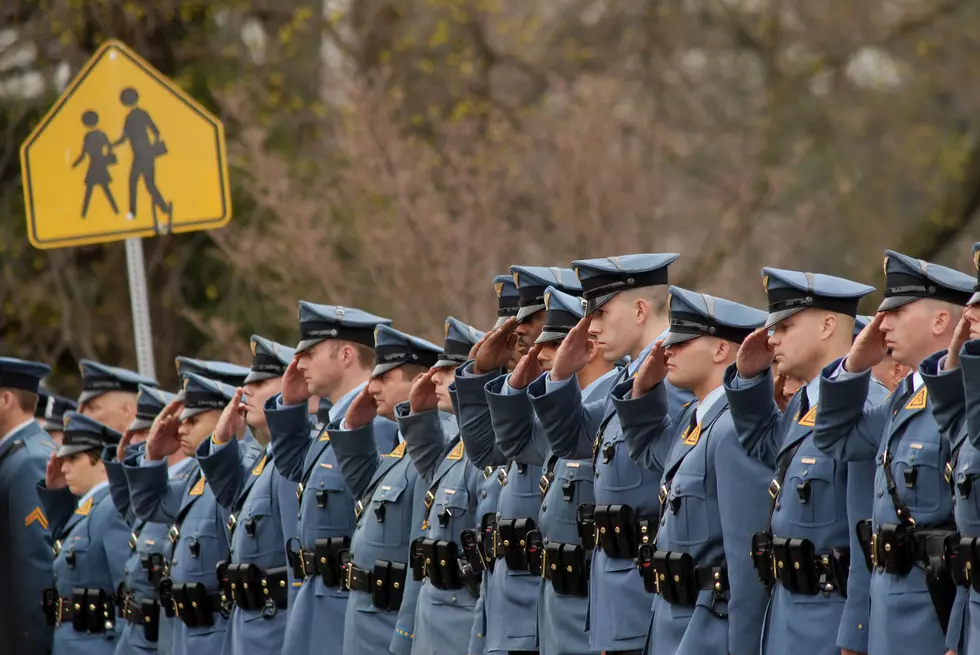 NJ troopers build community relationships
William Thomas Cain, Getty Images
The murders, which have led to unease in many areas, were reportedly in retaliation for grand jury decisions not to indict police in Ferguson, Mo., and New York.
"There's this thing which has been very successful and effective over the years called community policing," said NJSP Col. Rick Fuentes, adding that troopers are in communities every day forging relationships. "It's been around since the mid-1980s, and it's been very effective at reducing crime and closing the rifts between communities and their police force."
The community policing initiative involves law enforcement officers attending community meetings and events, and hosting dinners in urban, suburban and rural areas of the state. Police at every level, in departments large and small, also speak at schools and run mentor programs. Fuentes said the State Police also goes into the communities to recruit new troopers.
"It's something we do every day, and we don't think necessarily about going out and trying to repair attachments to the community," he said. "We're just doing it all the time and we believe those attachments are there."
Every year, Fuentes said the State Police also reaches out to young men and women who are in their formative years, when they may be susceptible to gang recruitment, drugs and alcohol.
"We realize the contentiousness of the decisions that came out of these two most recent cases and we were on the phone really from the top end of the state to the bottom, talking to members of the community that we did have those strongest attachments to, and talking to other community members," he said. "It was basically going back to them and saying hello, and then saying if there is any problem, to give us a call and if we have any concerns, that we'll be sure to give you a call.'"
It is crucial that communities feel as though they are partners with law enforcement, Fuentes said.
"We can't be effective in our job without the community involvement, without the community respect and pride in their police department," he said. "I think police in general in the state of New Jersey have really endeavored and have been successful in creating those bonds between themselves and the community."