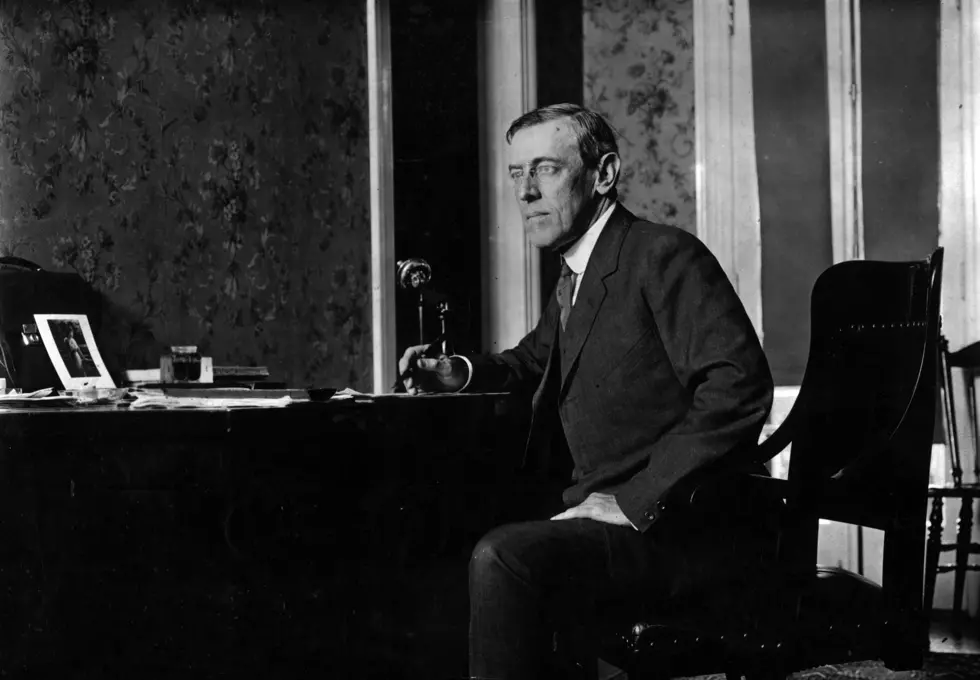 New Jersey has a history with presidential campaigns
28th President of the United States Woodrow Wilson. (Topical Press Agency/Getty Images)
The earliest tie to a New Jerseyan in the presidential race goes back to 1796 when Aaron Burr ran as a Democratic-Republican. Burr lost to president John Adams and vice-president Thomas Jefferson.
He would later serve as vice-president under Jefferson in 1800. He was born in what would later become Newark, but Burr is perhaps most famous for shooting his political rival Alexander Hamilton in a legendary duel.
In 1856, presidential candidate John C. Fremont chose a New Jersey native for vice-president in his unsuccessful campaign against Abraham Lincoln. William L. Dayton was born in Baskin Ridge and was also a graduate of what is now Princeton University.
General George B. McClellan is best known as a key figure of the American Civil War and the leader of the famous Army of the Potomac. He also mounted an unsuccessful campaign for president in 1864, losing to Lincoln. Though he later served as governor of New Jersey, he was actually born in Philadelphia.
Democratic candidate Horatio Seymour launched an unsuccessful bid for president in 1868, losing to Ulysses S. Grant. Though Seymour was not born in New Jersey, his mother was from Matawan.
Serving as the 22nd and 24th President of the United States in 1885 and 1893 respectively, former New York Gov. Grover Cleveland was born in Caldwell, New Jersey. Cleveland remains the only U.S. president to be born in New Jersey and his remains are interred in Princeton. He is also the only president to have served non-consecutive terms.
Woodrow Wilson was also the governor of New Jersey who later became president. Despite his obvious connections to the state, Wilson was born in Virginia. He was named to the New Jersey Hall of Fame in 2010.