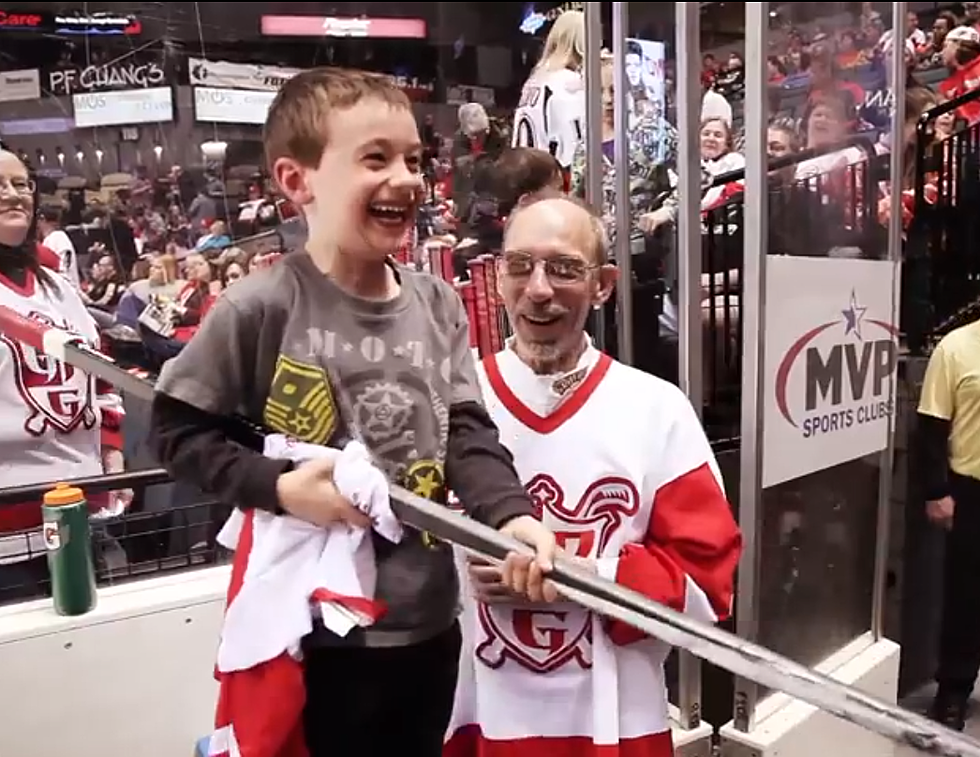 Jordin Tootoo Makes Young Fan's Night [VIDEO]
Screengrab YouTube Griffvision
Dennis loves hockey and there is a good reason for it. Hockey players, for the most part, are the most down to earth athletes in pro sports. Here's a video that is a great example of just how amazing hockey players are.
Jordin Tootoo, who was recently left off of the Detroit Red Wings' playoff roster was playing for the Red Wings' AHL affiliate when he spotted a young fan. Tootoo stops talks to him for a quick second and hands him his stick.
The joy on the boy's face is absolutely priceless. Tootoo, while he may not have been thrilled to have been left off of the Wings' playoff roster, still found a way to make an impression on a young fan and probably will have a fan for life now.
More From New Jersey 101.5 FM