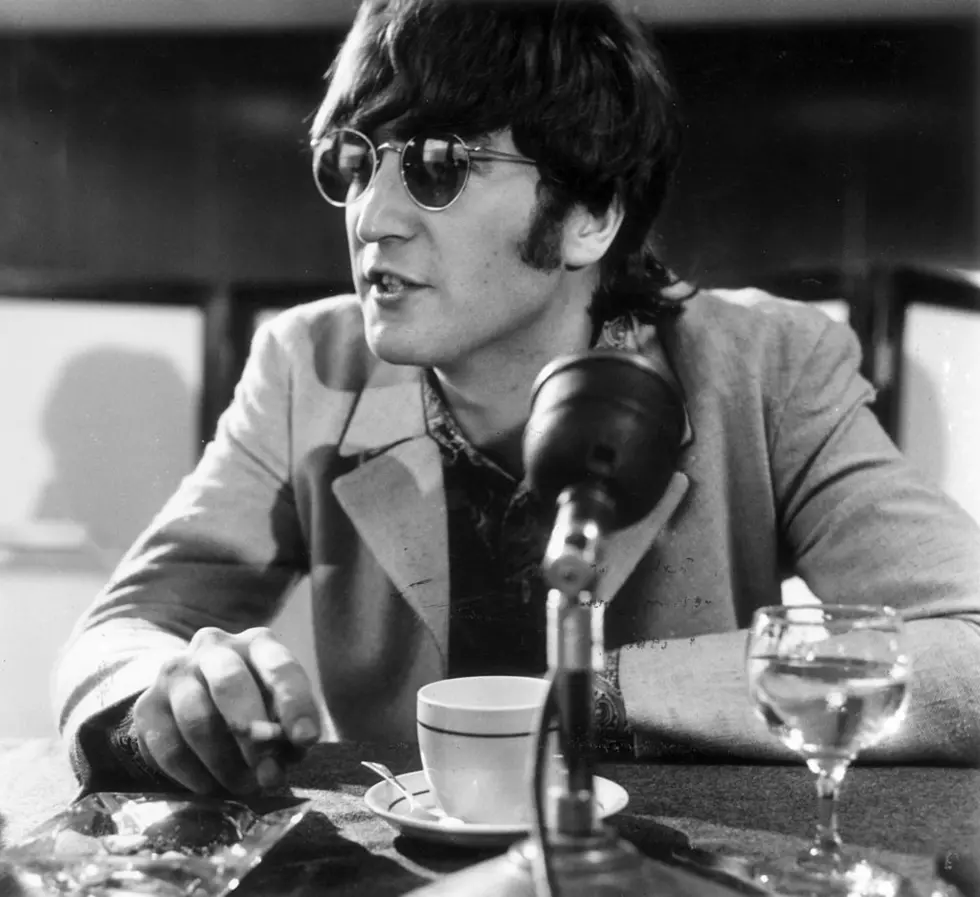 John Lennon's brush with late-night television
Getty Images
Imagine John Lennon with his own Saturday night TV talk show! It almost happened in 1972.
Peter Engel who spoke with me about his new book "I Was Saved By The Bell" told the story of how ABC wanted a Saturday night show that would be talk/entertainment between 11:30 p.m. and 12:30 a.m.
Engel first approached Bette Davis, then Orson Wells and struck out. Engel then asked Elton Rule, the president of ABC "If there's anyone in the world I cold give you, who would it be?" He replied, saying, "John Lennon."  Rule then told Engel, "You Get Me John Lennon and I will give you 26 weeks firm."
Engel then approached Lennon at a dive bar in the East Village. Before he even pitched the idea, Lennon said: "Let me get this straight, some guy picked my name out of a hat at ABC and says I can have 26 weeks firm." After Engel acknowledged the comment, the former Beatle replied: "Let me tell you what I want, I want to bring on freaks and anarchists."
It was starting to look like it was really gonna happen. Lennon told his lawyers to get in touch with their lawyers and when the 15 minutes was up, John said to Engel, "Peter, I'm doing a little thing Friday night, why don't you bring your girlfriend as my guest?" That "little thing" was the "One To One" concert at Madison Square Garden.
Engel says the concert was great until Yoko came on and read a manifesto written by Adolf Hitler. He then turned to his girlfriend and said "Thank God she's not on the show."
Everything was going great, the lawyers were drawing up the papers, then comes word from one of John's guys that he wants Yoko involved with the show. Now Engel has to take this to the president of ABC Elton Rule who said "Get out of my office! She broke up the Beatles, America hates her!"
Engle told Rule that John said "Yoko or no show" and Rule then said "Yoko, no show." This went on for weeks and John Lennon live on Saturday night never happened!
More from new Jersey 101.5:
More From New Jersey 101.5 FM