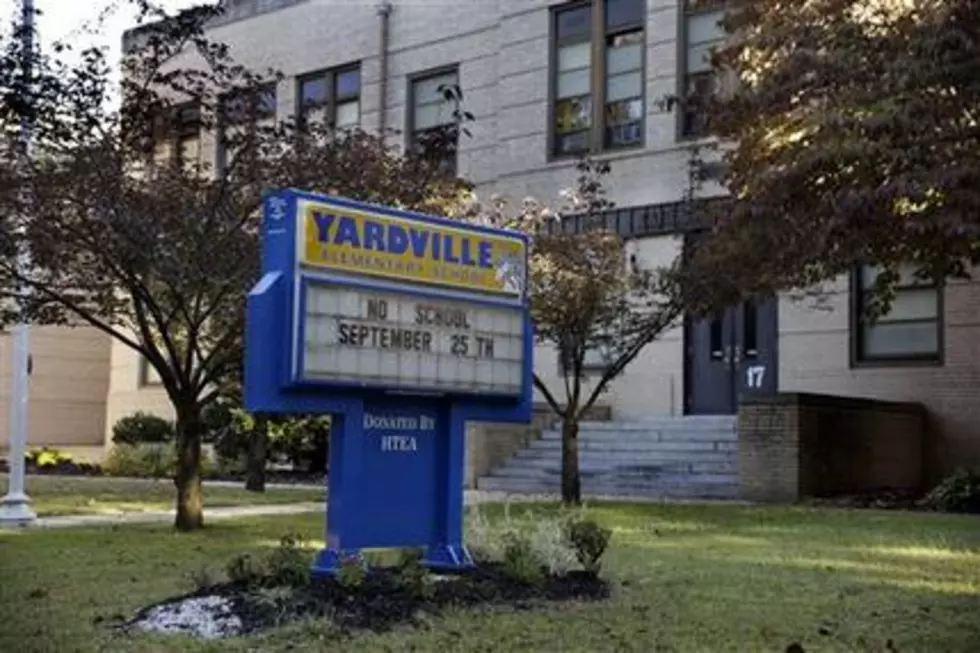 More cases of enterovirus confirmed in NJ
The Yardville Elementary School in Hamilton (AP Photo/Mel Evans)
Two more cases of enterovirus D68 (EV-D68)  have been confirmed in New Jersey as officials are await new test results after influenza was ruled out as the cause of death of a preschool student in Mercer County.
The New Jersey Department of Health reports two more children of pre-school or elementary school age in Essex and Passaic counties have been confirmed by the Centers for Disease Control (CDC) as having the illness. They have both been released from hospitals and are now recovering.
A 4-year-old who attended the Yardville Elementary School's pre-school program died at home on Thursday. The boy's name has not been released.
At a meeting at the school Monday night attended by Congressman Chris Smith (R-4th District), Hamilton's health officer Jeff Plunkett assured parents they are doing "everything in our power to make sure this school and this community is safe and secure for everyone," according to the Times of Trenton.
During the meeting the Times of Trenton reports parents complained about the way school officials have handled the situation because the school was not closed the next day and there was no communication to parents. "We wouldn't have them here if we didn't feel it was appropriate to have them here," Hamilton school superintendent James Parla told the crowd. He explained that the school has been sanitized as a precaution but there wasn't a lot of information available to tell them.
U.S. Rep. Chris Smith (R-4th District) told parents the Centers for Disease Control and Prevention will expedite samples to try to determine why the student died. The CDC wants to determine whether enterovirus, which has sickened children in New Jersey and 21 other states, is to blame.
Health officials are investigating nine cases of muscle weakness or paralysis in Colorado children and whether the culprit might be a virus causing severe respiratory illness across the country.
The Centers for Disease Control and Prevention on Friday sent doctors an alert about the polio-like cases and said the germ - enterovirus 68 - was detected in four out of eight of the sick children who had a certain medical test. The status of the ninth case is unclear.
The virus can cause paralysis but other germs can, too. Health officials don't know whether the virus caused any of the children's arm and leg weaknesses or whether it's just a germ they coincidentally picked up.
"That's why we want more information," and for doctors to report similar cases, said the CDC's Dr. Jane Seward.
The cases occurred within the last two months. All nine children are being treated at Children's Hospital Colorado in Aurora, and most are from the Denver area. A hospital spokeswoman said the patients' families didn't want to talk to the media.
The nine children had fever and respiratory illness about two weeks before developing varying degrees of limb weakness. None seems to have a weak immune system or other conditions that might predispose them to severe illness, but the cases are still being investigated, Seward said. Investigators don't think it's polio - eight of the nine children are up to date on polio vaccinations. It's not known whether the limb weakness or paralysis is temporary or will be long-lasting.
The Associated Press contributed to this report.
MORE COVERAGE:
More From New Jersey 101.5 FM