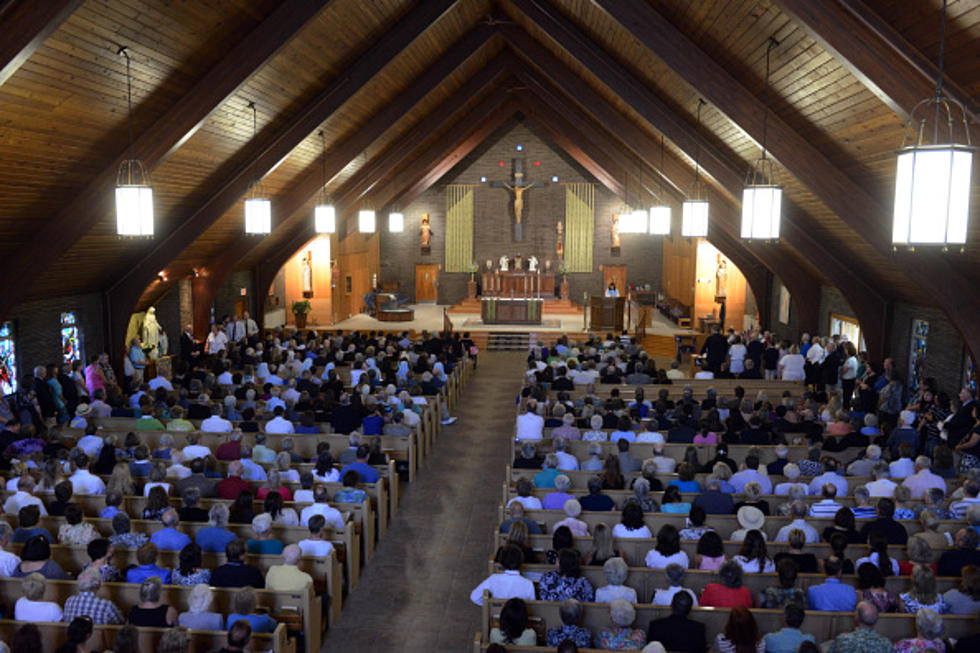 How often do you pray? – Poll
People attend Our Lady of the Rosary Church for a special mass in remembrance of James Foley August 24, 2014 in Rochester, New Hampshire. (Darren McCollester/Getty Images)
As we are in the middle of Passover week and Easter Sunday was just a few days ago, you would think prayer would be in the front of people's minds. But is prayer top of mind for a lot of people, really? How often do you pray?  How much do you believe the prayers you are reciting?
Sunday, National Geographic Channel aired a three-hour movie entitled "Killing Jesus," based on Bill O'Reilly and Martin Dugard's bestselling book. There was also the premiere of NBC's 12-episode event series, "A.D. The Bible Continues," a look at the early days of the Christian church from faith-based media giants Mark Burnett and Roma Downey.
It seems as if faith-based programming has been successful as of late. Are people looking for more religion in their lives?
If you come from a family of any kind of faith, you're taught from a very young age to pray. You sit in your place of worship and you hear the word of God is and how he can help you in everyday life. How much of that advice do you put into practice in your daily lives?
Personally I pray everyday.  There is a verse in the bible Ephesians 3:20 which reads
 "Now unto him that is able to do exceeding abundantly above all that we ask or think, according to the power that worketh in us".
When I look at my life, my family, my job, it is all more than I could have ever asked or thought I'd achieve. That's why I pray, because I have seen the results in my own life.
How about you?  Regardless of what religion you are or what you believe in, How much do you pray?  Please take our poll.