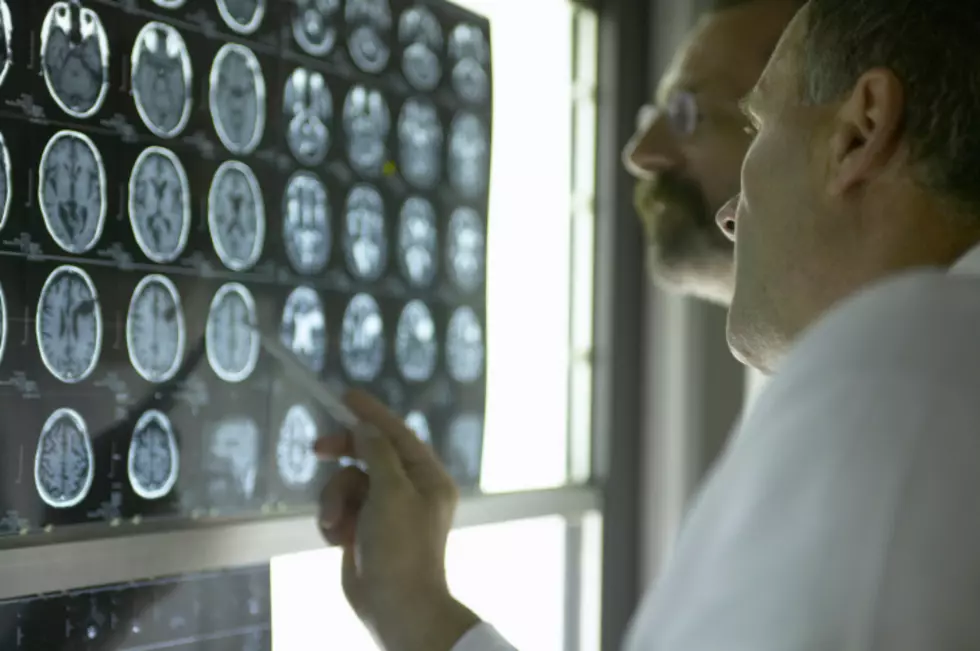 Hillsborough charity aims to teach New Jerseyans about ALS
Jochen Sand, ThinkStock
We know it as the catalyst behind the Ice Bucket Challenge. We've heard it called Lou Gehrig's Disease, after the stricken Baseball Hall of Famer. But what exactly is amyotrophic lateral sclerosis, or ALS? A New Jersey-based group strives to answer that, while also raising money for a cure.
"The first question I asked when I wanted to start this organization was, 'How do I raise money for a disease that no one knows anything about?'" said Donna York, president and founder of HARK -- so named because that was the nickname given to York's father, Charles Dourney, by his wife Ann. ALS took Charles Dourney's life on Nov. 2, 2009.
The disease affects the brain's ability to initiate and control muscle movement, slowly weakening and then paralyzing those muscles. York compares it to being "buried alive," because once the larger muscles have atrophied, victims may only be able to move their eyes, and even the capacity to open and close their eyelids may eventually vanish.
Worse yet, in the 75 years since Gehrig's diagnosis brought the disease into the American lexicon, scientists and medical professionals haven't figured out how to combat it.
"There is no hope, there's no treatment, and there's no cure for this disease," York said.
HARK is trying to do something to change that. The charity started in New Jersey -- York and her siblings grew up in Basking Ridge -- but has expanded nationally over the last half-decade. Still, its goal of bringing financial support and knowledge to families affected by ALS has had the added affect of bringing local neighborhoods together.
"The community, it becomes more aware of what the family is facing, so they understand that this is an ongoing thing and they're going to need more and more help as the disease progresses," York said.
ALS can and usually does strike at random, but there are some trends researchers are now following. An increased number of service veterans have been found to develop the disease as they age, and up to 10 percent of cases are considered familial or genetic. But again, reasons for why that is remain unclear.
"I think if they could figure that out, they would be a lot closer to figuring out what causes it, and then be able to find some kind of treatment," York said.
In the summer of 2014, the Ice Bucket Challenge craze swept across the U.S., bringing much-needed attention to ALS. But York said that few people really took the time to understand what the disease does to those who live with it, and when the Challenge returned this past summer, it didn't catch on nearly as much.
"Whether people think because $220 million was raised last year, that it's not needed anymore, it is severely needed," she said.
To find out more about HARK and to view the "Hope on the Horizon" documentary, about four hikers attempting to scale the peaks of New Hampshire's White Mountains to spotlight the challenges ALS sufferers go through, visit hark-als.org.