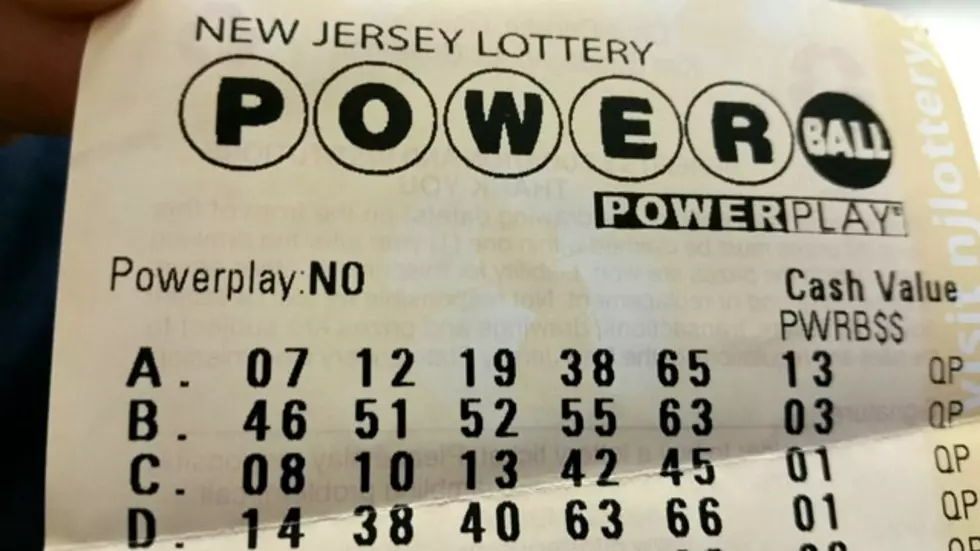 Getting out of a ticket, remembering David Bowie and more on 'D&D Today'
A Powerball ticket sold in New Jersey (Dan Alexander, Townsquare Media NJ)
Here is what Deminski and Doyle are talking about on today's show.
What is the best excuse you've given for getting out of a ticket?
What do you think of a school district having a transgender policy on bathroom use, where the students use whichever bathroom they identify with?
With the passing of David Bowie, if you could make your own Rock n Roll Heaven band, who would be in it?
What would you do if you won the largest lottery jackpot in history?
How much do you pay in property taxes? And do you feel you're getting enough in return?
Have something to say about what Jeff and Bill are talking about today? Leave your thoughts in the comment section below.

More From New Jersey 101.5 FM