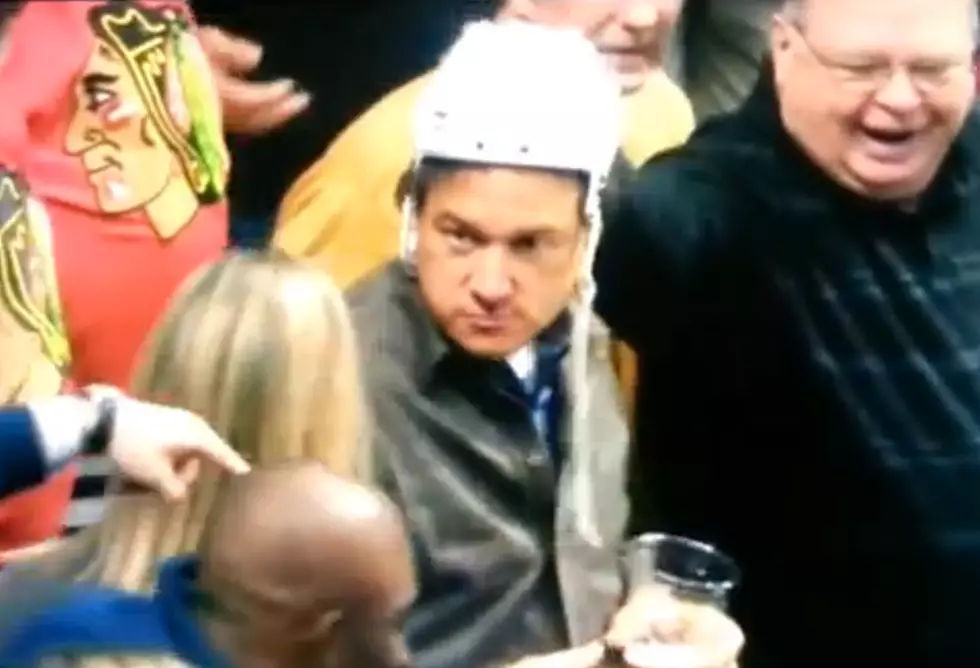 Drunk Hockey Fan Steals Players Helmet [VIDEO]
YouTube
There have been many times on the show when Dennis has ripped football fans for fighting and poor behavior. The latest example of bad fan behavior unfortunately comes from his favorite sport, pro hockey.
The whole scene looked like something out of the movie Slap Shot. During the Chicago Blackhawks/Winnipeg Jets game, the Blackhawks' Brandon Bolligdrove the Jets' Adam Pardy into the boards when the glass became dis-lodged and both players wound leaning into the stands.
As the footage shows, you can see someone's hand reach in and just swipe the helmet right off of Pardy's head! Then to add to Pardy's already long night, a female fan can be seen dumping a beer on Pardy after his helmet is taken.
Check out the footage for yourself below, it will leave you shaking your head as to why fans would act like this at a game.
Here is the footage of the beer being dumped on Pardy:
Below is a still shot of the drunken fan with Pardy's helmet on Twitter:
More From New Jersey 101.5 FM