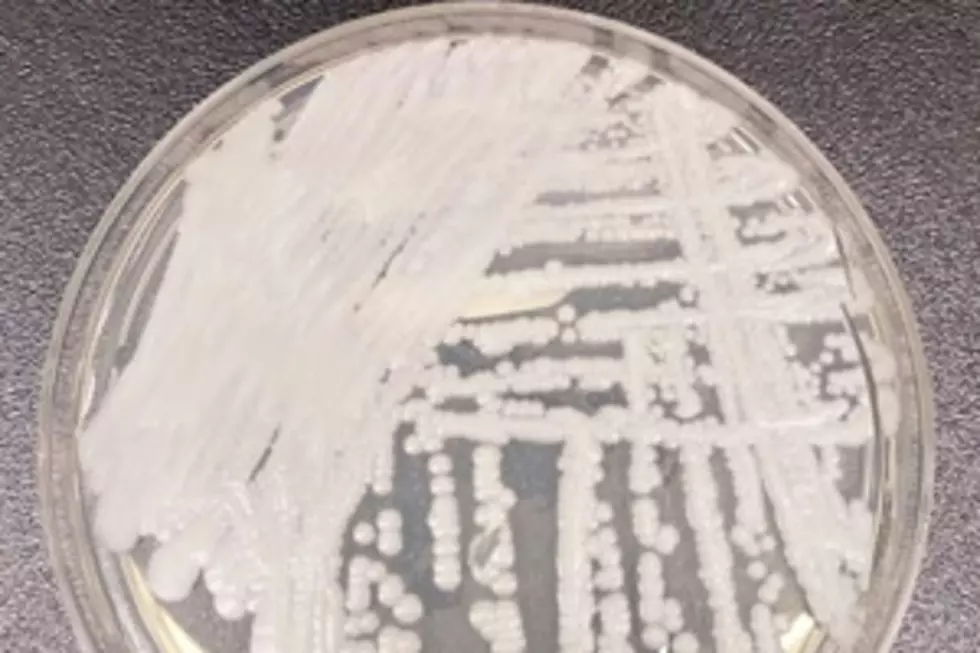 Drug-resistant deadly fungus diagnosed in 2 NJ residents
Candida auris fungus (CDC)
ATLANTA — A serious and sometimes fatal fungus has been diagnosed in 13 people including two from New Jersey who eventually died.
Candida auris (C. auris) is often resistant to most antifungal drugs and occurs mostly in patients who are hospitalized, according to the Centers for Disease Control and Prevention, which reported it was diagnosed in seven cases between May 2013 and August 2016 and six cases during the fall. Four of those patients died.
The CDC said two of the initial seven cases were diagnosed in New Jersey residents. One resident was diagnosed while in a Maryland hospital, but the patient had previously been admitted to the same New Jersey hospital as the other New Jersey resident who developed an infection. The patients had been in different wards of the hospital.
Cases were also diagnosed in New York and Illinois hospitals or long-term care facilities, according to the CDC, which did not disclosed the names of the patients or the hospitals.
All the patients had underlying serious medical conditions and were hooked up to central venous catheters. One of the two New Jersey residents had a brain tumor with a recent removal of a gastrointestinal polyp, while the other had a bone marrow transplant and cancer.
The disease is often difficult to identify and is sometimes misidentified. It causes infections in the bloodstream, wounds and ears with varying symptoms.
In the room of the Illinois patient, the fungus was detected on the mattress, bedside table, bed rail, chair, and windowsill. The CDC said the fungus no longer was detected after terminal, or complete, cleaning of the hospital room with bleach and ultraviolet light.
"We need to act now to better understand, contain and stop the spread of this drug-resistant fungus. This is an emerging threat, and we need to protect vulnerable patients and others," said CDC Director Tom Frieden.
The CDC is still learning about Candida auris. It has been in the United States within the past few years.
"We're working hard with partners to better understand this fungus and how it spreads so we can improve infection control recommendations and help protect people," Tom Chiller, chief of CDC's Mycotic Diseases Branch said.
CORRECTION: An earlier version of the article reported the wrong number of New Jersey patients that had been diagnosed with this infection. The number reported by the CDC is two.
More from New Jersey 101.5