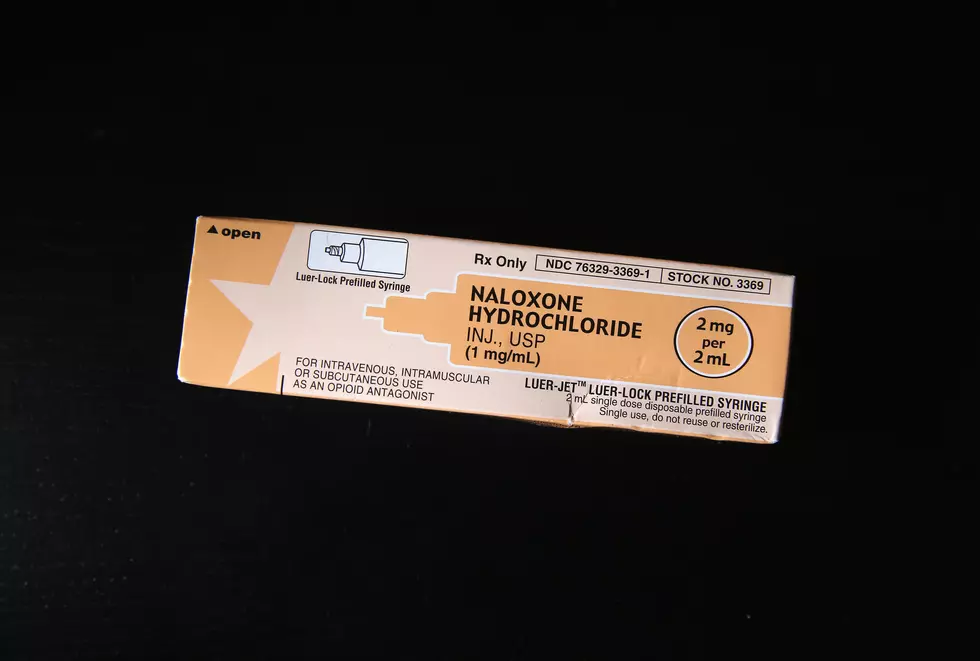 Christie: Nearly 11,000 Narcan overdose saves since 2014
A box of the opioid antidote Naloxone, also known as Narcan, sits on display during a family addiction support group on March 23, 2016 in Groton, CT. (Photo by John Moore/Getty Images)
Gov. Chris Christie says that there have been nearly 11,000 uses of medication to treat drug overdose patients in emergency situations in New Jersey since 2014.
Christie on Monday discussed a program that allows first responders to carry and administer Narcan after the Republican signed a waiver authorizing EMTs and EMT-trained police officers to carry and administer the drug.
Narcan counteracts the effects of heroin and other opioid drugs. It is administered through a nasal spray or injection into a muscle.
Christie attended a Narcan training session and then participated in a roundtable discussion at Hoboken University Medical Center.
More than 1,400 people have been trained to administer Narcan since the Opioid Overdose Prevention Program was launched in November.
(Copyright 2016 The Associated Press. All rights reserved. This material may not be published, broadcast, rewritten or redistributed.)