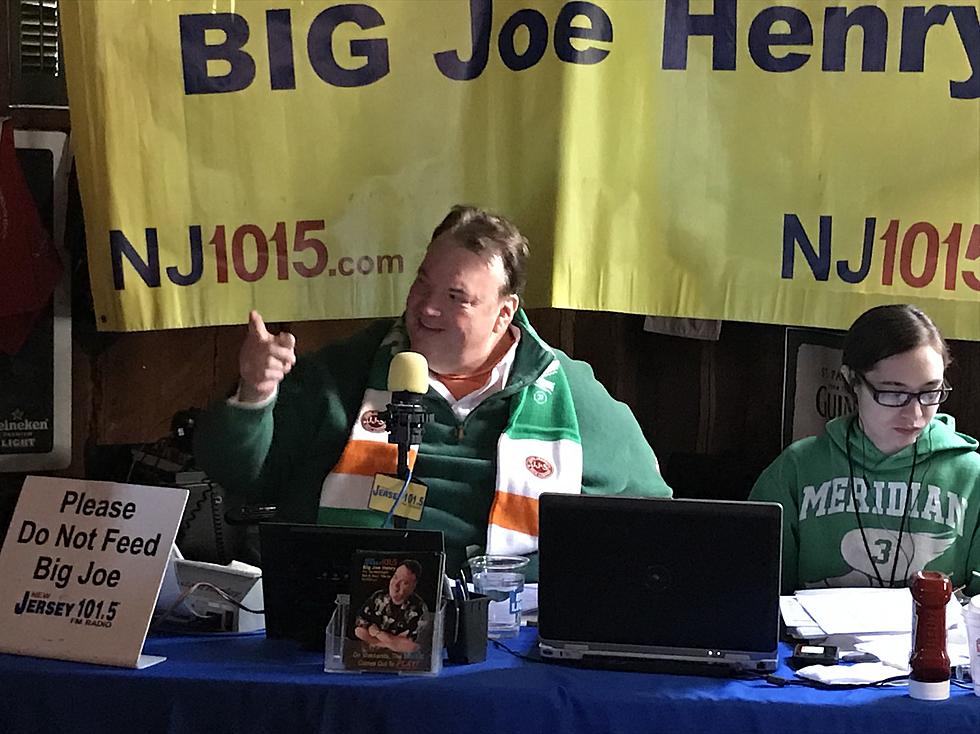 Belmar St. Patrick's Day Parade 2017 — Big Joe's live broadcast
Big Joe Henry live at Celtic Cottage Irish Pub in West Long Branch. (Toniann Antonelli/Townsquare Media)
It didn't matter that St. Patrick's Day is still two weeks away. There was Irish music, traditional Irish breakfast, and plenty of friendly faces at the Celtic Cottage in Long Branch where Big Joe Henry helped kick off the annual celebration.
Dozens of patrons enjoyed a traditional Irish breakfast of eggs, potatoes and meat, along with Irish coffee and, of course, Guinness.
After spending his morning at the traditional Irish pub, Big Joe was off to Lake Como-Belmar for the 2017 St. Patrick's Day parade on Main Street. Visit the event's website for more information.
For more about festivities around the state check out our full list of events here.
Toniann Antonelli is digital managing editor-programming for NJ 101.5. She can be reached at toniann.antonelli@townsquaremedia.com, or on Twitter @ToniRadio1015.
More from New Jersey 101.5:
More From New Jersey 101.5 FM