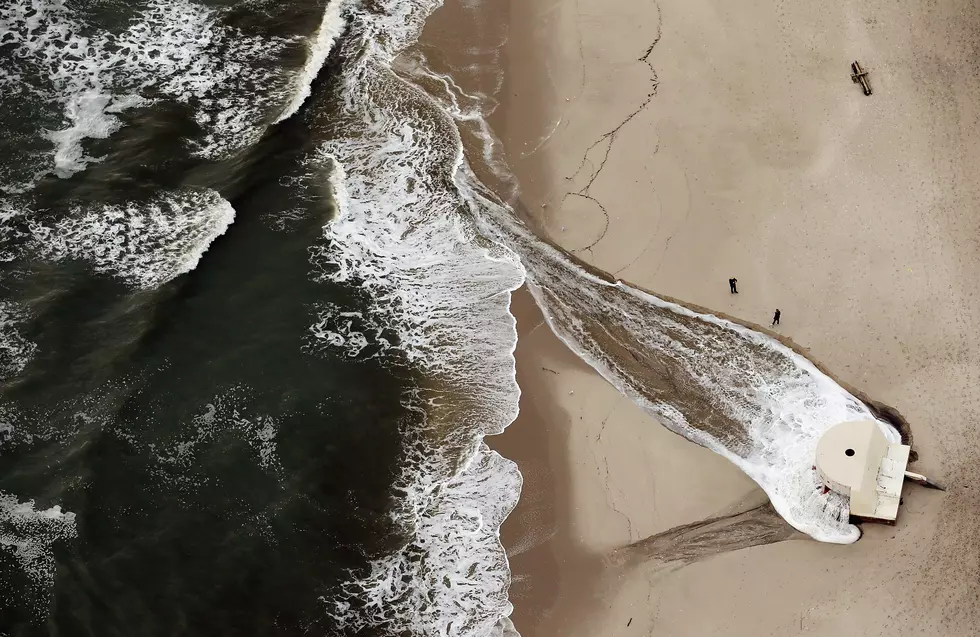 Atlantic County Prepares For Post Sandy Rebuilding [AUDIO]
Mario Tama, Getty Images
After getting battered by Hurricane Sandy, South Jersey had to contend with massive outages and flooding as well as historic damage to its Barrier Islands.
At its worst, the Atlantic County was on a driving restriction, most almost two hundred thousand homes were without power, and the barrier islands completely blocked off from travel.
Now four days after the fact, much of the power has been restored inland and three of the five Barrier Island Towns are being reopened to residents. While all of those are definite positives, Atlantic County Executive Dennis Levinson acknowledges they still have a long way to go in rebuilding.
"We're still in a cleanup," Says Levinson, "That clean-up mode will remain for quite some time."
He says the next steps will involve getting contractors, plumbers, and electricians in to assess the damage caused by the wind, mold, and flooding. Noting they don't have an estimate of the damage, but Levinson laments, "you can bet it will be considerable and obviously into the billions."
There is significantly less outages and flooding damage in the inland portion of the county, while the coastal communities and Barrier Islands suffered severe hardship from the storm. Levinson says it's the opposite of what happened over the summer when the derechos blew through the counties.
There are still five county shelters operating, with fifteen hundred residents, in addition to the fifteen hundred in state shelters at Rutgers University, and Levinson worries they could have nowhere to go.
"Were not positive that bringing these individuals back, whether their homes are going to be habitable or not."
The County Executive says that while he has a good relationship with Atlantic City Electric, and the utility is working hard to get everyone back online, but Sandy was an "exceptional storm."
"The problems that have occurred because of the infiltration of water and the fact that they are barrier islands are far greater task than anyone has anticipated."
Residents are still under a boil water advisory after a contamination at the Atlantic City Municipal Utility Authority caused the water supply to be compromised. However Levinson says the Atlantic City MUA should have the results from the latest studies released soon to determine if the water is safe to drink yet. He reassured AC residents were brought clean drinking water.
However the twelve casino's being shuttered in Atlantic City has over arching economic ramifications.
"There's employees that depend on the casino's for their work and for the people coming into the city the restaurants I mean we can go on and on with the problems of keeping the casinos closed."
More From New Jersey 101.5 FM