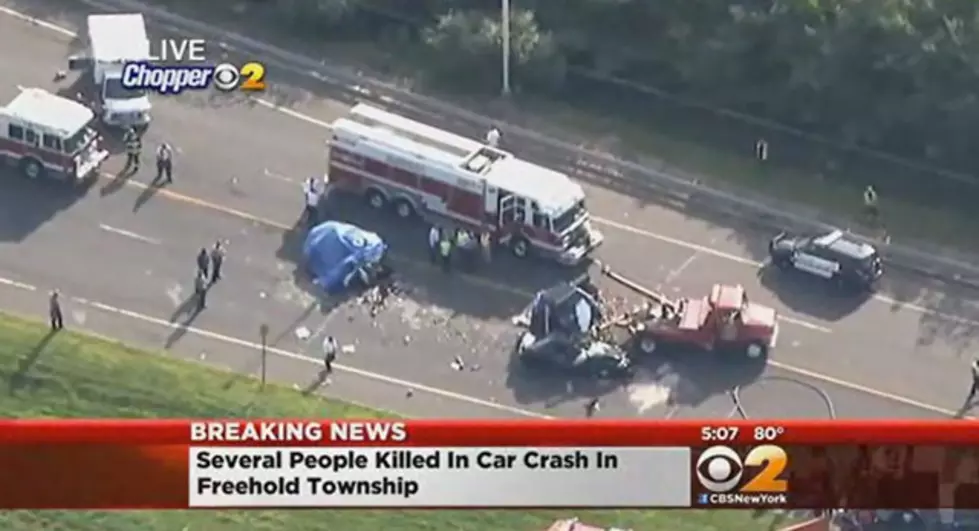 Three victims identified in fatal Freehold motor vehicle crash
Accident on Kozlowski Road in Freehold (CBS New York)
Three people are dead from a horrific car crash in Freehold on Tuesday afternoon.
The Monmouth County Prosecutor's office Wednesday identified the victims as:
Noelle DeLuccio, 20, of Howell;
Nicholas J. Dever, 19, of Freehold Borough;
 Thomas J. Koller, 50, of Freehold Township
The accident on Kozloski Road in Freehold took place around 4 p.m, according to the Monmouth County Prosecutor's Office, when a  Volkswagen Jetta heading towards Route 33 veered into the opposite lane, hitting a Honda Pilot SUV. The Jetta & the Pilot turned in a counter-clockwise direction as a result of the collision, sending the  Pilot airborne, landing on top of a Toyota Camry.
The driver of the Pilot, Koler, and the driver of the Jetta, Dever, were killed in the crash along with DeLuccio, who was a passenger in the Jetta. The 25-year-old male driver of the Camry is in "extreme" critical condition according to the Prosecutor's Office.
Witnesses to the accident are urged to contact the Monmouth County Prosecutor's Office at 732-522-8885 or Freehold Police at 732-462-7908.
MORE COVERAGE:
More From New Jersey 101.5 FM