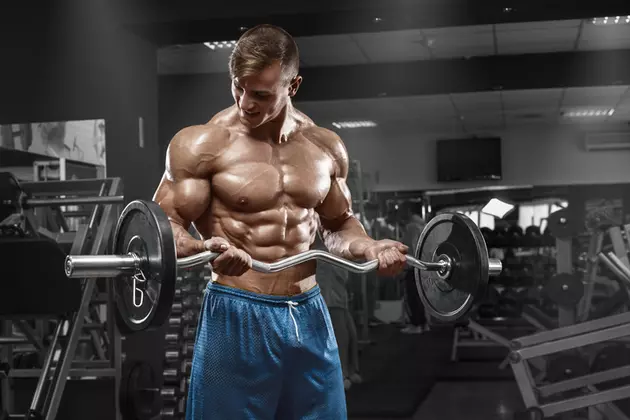 Trying performance enhancers? Even poison control folks don't know what's in them
Thinkstock
Officials from The New Jersey Poison Information and Education System have a warning about artificially boosting athletic performance as bathing suit season approaches.
Pharmacy expert Doctor Bruce Ruck says a lot of performance-enhancing products contain anabolic steroids — which are dangerous enough. But worse yet, "the over-the-counter-ones, we cannot even tell you what is in them sometimes."
Ruck — the managing director for drug information and professional education at the system, which is operated by Rutgers — said people are often looking for quick fixes to make themselves look and feel better.
"They think that it is going to make them stronger, faster, be able to lift weight and have more muscle," he said. "Depending upon which one you buy, the risks change. And a lot of times you do not even know what you are getting when you do buy them.
"One of the most recent cases that we had, we had a gentleman who was buying a performance-enhancing drug that was supposed to be a precursor to making yourself bigger with your own hormones. It turned out that this gentleman ended up with liver problems from it."
Some of the products — particularly those with testosterone or prehormones — increase the antigens in your body, he said. And that can cause range and anger.
Ruck says the poison system has noticed an upswing in these substances at certain times of the year.
"We see it tend to go up in the New-Year's-resolution period around January. We see it start to go up around April, May, June for the summer season as well," he said.
Ruck said some of these products can cause liver or testicular dysfunction in men. He said if you are experiencing side-effects from a product, call the system at 800-222-1222.
Joe Cutter is the afternoon news anchor on New Jersey 101.5.
More from New Jersey 101.5:
More From New Jersey 101.5 FM