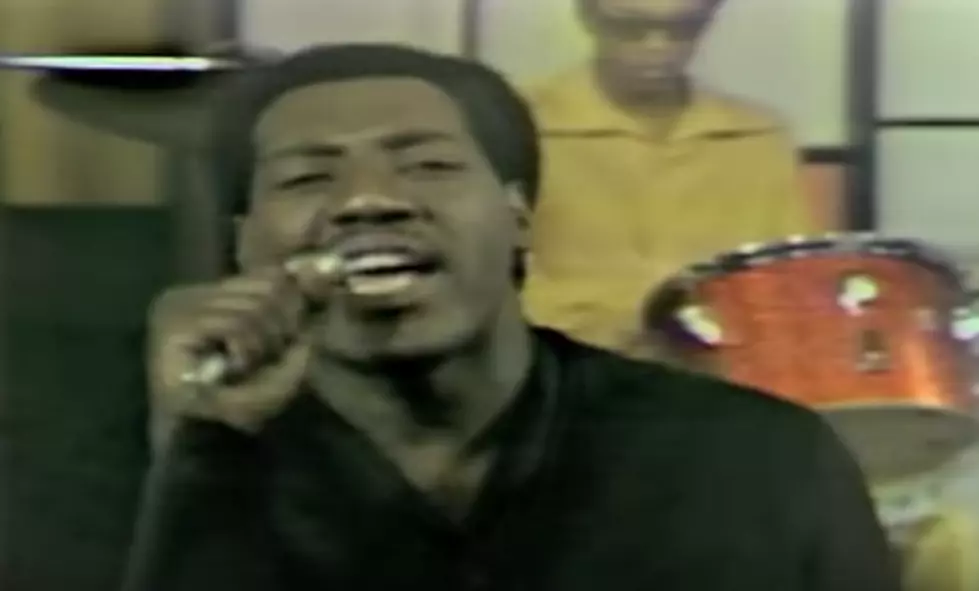 This Week in Music History
Rock and Roll Hall of Fame via YouTube
December 10th, 1967 – Otis Redding is killed in a plane crash, aged 26. Redding and his band had made an appearance in Cleveland, Ohio on the local 'Upbeat' television show the previous day (video above). The plane carrying Redding and his band crashed into icy waters of Lake Monoma near Madison. Redding was killed in the crash along with members from the The Bar-Kays, Jimmy King, Ron Caldwell, Phalin Jones and Carl Cunningham. Trumpet player Ben Cauley was the only person to survive the crash.
December 11th, 1988 – Days after the death of the great Roy Orbison, Don Henley, Tom Petty, and Graham Nash perform a concert in his honor at the Wiltern Theatre in LA.
December 12th, 1970 – Smokey Robinson and the Miracles start a two week run at No.1 on the singles chart with 'Tears Of A Clown'. It was the group's 26th Top 40 hit and first No.1.The song was written by Stevie Wonder in 1966, and his producer Hank Cosby, but Smokey Robinson wrote the lyrics.
December 13th, 1969 – Diana Ross takes a Philadelphia casino to court suing them for $27,500 after her two pet dogs died after eating cyanide tablets left by an exterminator in her dressing room.
December 14th, 1998 – Billy Preston pleads guilty to insurance fraud in a LA court and agrees to testify against six others who allegedly participated in similar acts. Allegedly, Preston was part of a group who staged car crashes, thefts, and fires for a total of 18 fraudulent insurance claims. Preston got five years of probation plus one year in jail. He was already serving a term for violating probation on a prior conviction of cocaine possession.
December 15th, 1984 – 'Do They Know It's Christmas' by Band Aid entered the charts at No.1 and stayed at the top for five weeks. Band Aid was masterminded by former Boomtown Rats singer Bob Geldof, who had been moved by a TV news story of famine in Ethiopia. Geldof was able to put together a who's who list of pop acts to participate in the song. Duran Duran, Culture Club, George Michael, Sting, Bono, Phil Collins,  and Bananarama were just some of the great acts to lend their talents in the charity single.
December 16th, 1970 – Five singles and five albums by Credence Clearwater Revival are certified gold. The singles were: 'Down on the Corner', 'Lookin out My Back Door', 'Travelin' Band', 'Bad Moon Rising' and 'Up around the Bend'. The albums were 'Cosmo's Factory', 'Willy and the Poor Boys', 'Green River', 'Bayou Country' and 'Credence Clearwater Revival'.
More From New Jersey 101.5 FM