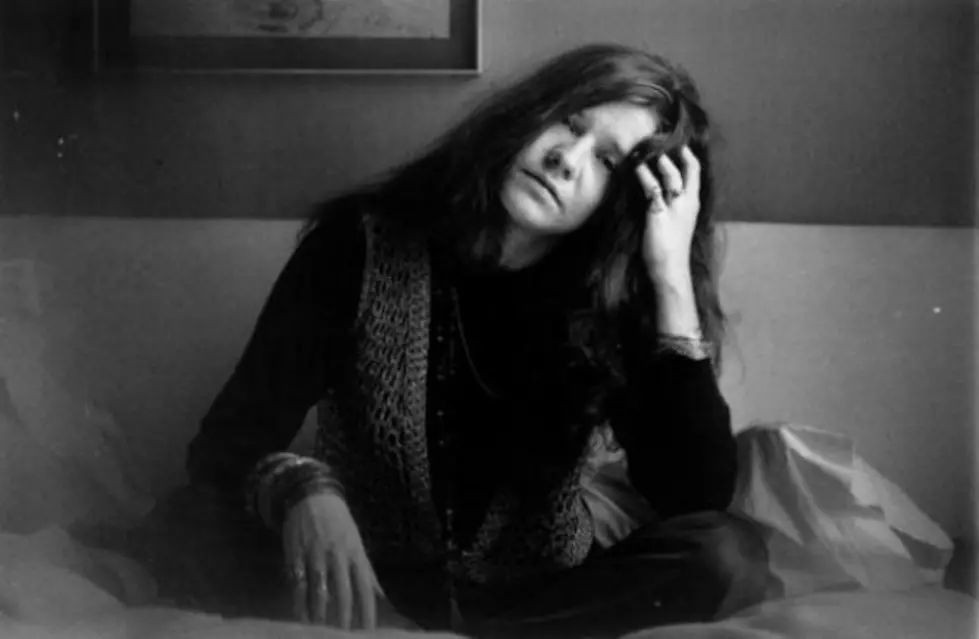 This Week in Music History
Janis Joplin - Photo by Evening Standard / Getty Images
October 26th, 1970 - A wake is held in San Anselmo, California to celebrate the life of Janis Joplin who had died of an accidental overdose and had left $2,500 in her will to throw a party in the event of her demise. The party was attended by close friends and family where pot-brownies were shared amongst the guests. Joplin was cremated and her ashes were scattered from a plane into the Pacific and along Stinson Beach.
October 27th, 1973 - Gladys Knight and the Pips start a two week run at No.1 on the with 'Midnight Train To Georgia'. It was their 18th Top 40 hit and first No.1. They would go on to win the 1974 Grammy Award for Best R&B Vocal Performance By A Duo.
October 28th, 1957 - After a show in L.A., local press ran articles demanding Elvis Presley clean up his act. In addition, local police had told Elvis that he was no longer allowed to wiggle his hips on stage. The next night, the L.A. Vice Squad filmed his entire set, to study his performance.
October 29th, 1965 - The Who releases the single 'My Generation'. The song was named the 11th greatest song by Rolling Stone on their list of the 500 Greatest Songs of All Time.
October 30th, 1970 - Jim Morrison of The Doors is fined and sentenced to six months in jail after being found guilty of indecent exposure during a gig in Miami.
October 31th, 1964 - The Supremes start a four week run at No.1 on the singles chart with 'Baby Love', the group's second of five consecutive No.1's. They were formally known as the five piece group The Primettes.
November 1st, 1968 - George Harrison releases his first solo album, 'Wonderwall Music' on the Apple label. The songs are mostly instrumentals and feature help from Eric Clapton, Ringo Starr, and a banjo contribution by Peter Tork of The Monkees.
More From New Jersey 101.5 FM