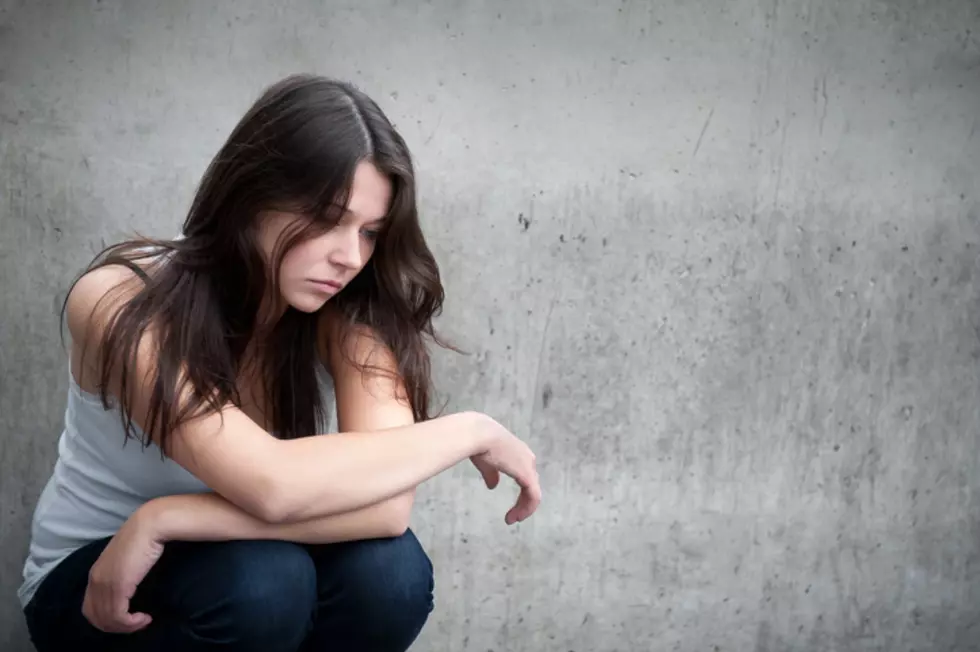 Suicide prevention in NJ: Here are some groups you can turn to
Jochen Schoenfeld, ThinkStock
September is National Suicide Prevention Awareness Month as well as National Recovery Month, but continuing stigma about mental health disorders and suicide are prompting several New Jersey groups to redouble efforts to discuss these sensitive issues in healthy and informative ways.
The New Jersey Association of Mental Health and Addiction Agencies is the Garden State's leading trade organization representing those who provide assistance to residents living with mental health disorders. Last week, NJAMHAA and Princeton-based Attitudes in Reverse partnered for a fourth year on the "Back to School: Take a Breath" conference, which highlights the struggles many students have returning to a school environment, where not only are bullying and intimidation chief concerns, but perceptions among school administrators also continue to evolve.
Tricia Baker, who co-founded AIR along with her husband Kurt after their son Kenny took his own life, said that in one of their programs, "Mindfulness and the Middle Schooler," convincing school officials to even use the word suicide can be difficult. She said the prevailing thought for many years has been that if kids hear that word, it puts the thought in their heads -- but in many cases that thought is already there.
Even though the month of May typically has the highest suicide rate of any time of the year, according to Kurt Baker, the programs rolled out by groups like AIR and NJAMHAA every September, as kids go back to school, put the focus back on those who can offer help. That includes schools, government agencies, and the independent groups themselves.
For NJAMHAA, children are but one of the sections of New Jersey's population its members endeavor to assist. Recognizing that even the mindsets of adults can be negatively impacted by world issues like terrorism and natural disasters, their outreach extends to those out of school -- and especially, out of the combat zone. Staffers count helping returning veterans among their top priorities.
"Our members really are everyday heroes," said Dr. Debra Wentz, NJAMHAA president and CEO. "They're on the front lines in communities all around the state, in every neighborhood."
Kurt Baker emphasized that one out of every four people deals with a mental health disorder, and suicide stats are getting worse, though he said New Jersey continues to have a lower rate than most other states. His wife added that the 75 percent of the population not directly affected must banish the notion that those people choose to live that way, or can "snap out of it." For younger sufferers, the phrases "it's just a phase" or "they'll grow out of it" can be devastating as well.
"This is really a very large issue, much larger than those that are directly or indirectly affected," Kurt Baker said.
AIR receives no government grants for its work in the community, but Tricia Baker said they will go wherever they are invited, regardless of the money. It's the only way, as Kurt Baker puts it, to reach outside of the "choir box," and in some instances help people who may not realize they, or others, are at risk. And, he said, there is a 70 to 90 percent positive impact when those people do seek help.
"I think the more people understand what a mental health disorder is and what it is not, then the more likely people are to be willing to reach out for help, and be willing to get the help that they absolutely need," he said, adding that the focus should be on pulling people up instead of allowing them to shut down.
In October, AIR will hold a fundraiser in Princeton at which Wentz will be one of the honorees, spotlighting the working relationship between the two groups -- often, an alliance such as NJAMHAA will portion out part of its budget to lend a helping hand to nonprofits like AIR -- and how they collaborate to drive down healthcare costs.
"The most critical impact that our community-based mental health and substance use system has on the economy is the billions of dollars in savings that are realized," Wentz said.
AIR is behind several other initiatives throughout the year, primarily in New Jersey but also recently expanding to California, Arizona and Minnesota, which bring attention to mental health disorders and suicide prevention. Some of these programs make effective use of therapy dogs, as just one way of getting through to the 30,000-plus children AIR has encountered over the last several years.
"Looking at a dog releases oxytocin; petting a dog releases serotonin, dopamine, lowers cortisol levels, so there's a lot of good de-stressing brain chemicals that are released when there's a dog in the room," Tricia Baker said, stressing the need to reach to anyone suffering in silence with negative thoughts. "We need to be shouting from the rooftops that we're losing more and more of our young people."
If you feel you or someone you know may be in crisis, call the National Suicide Prevention Hotline, 1-800-273-TALK, or the NJ Hopeline, 1-855-654-6735.
More from New Jersey 101.5:
More From New Jersey 101.5 FM