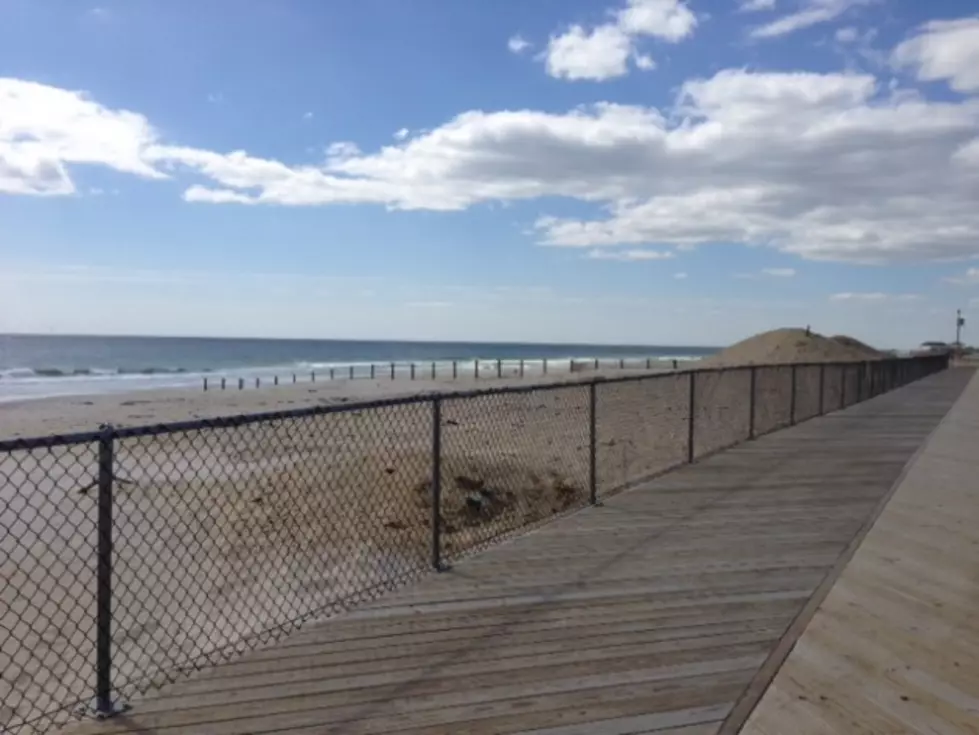 Seaside in 2015 – Still recovering
(Dino Flammia, Townsquare Media NJ)
Three summers removed from Superstorm Sandy, and two summers removed from the catastrophic fire, officials and merchants in Seaside Heights are hoping for a successful and catastrophe-free 2015 boardwalk season.
An entire pier is still missing, and although the main boardwalk itself has been rebuilt, sections that were once packed with games and shops remain barren.
"My location was right in the middle of the boardwalk, and now it's at the end," said Steve Whalen, owner and operator of Lucky Leo's Amusement Arcade, which suffered damage in both the storm and the blaze. "For a certain segment, there's not as much to do as there was before, and there's no denying that."
Still, Whalen doesn't expect a dismal season ahead, as long as Mother Nature cooperates.
"If we get three or four rainy weekends in July or August…you could have four piers, you would still be greatly affected," he said.
The September 2013 fire swallowed more than four blocks of the boardwalk in two towns, decimating Funtown Pier in the process. The fire was blamed on wiring that had been compromised by Sandy less than a year prior.
Rebuilding plans for Funtown are in the works. On the other end of the boards, Casino Pier continues its recovery efforts since the October 2012 storm. Its Jet Star roller coaster, lying dismantled in the ocean, served as an iconic image of Sandy's wrath.
A marketing manager for Casino Pier said they're banking on increased business this summer, thanks to new rides, stores and restaurants. In total, the pier will offer nearly two dozen rides.
Tony Vaz, a member of the Seaside Heights Borough Council, predicted a solid 2015 season, led by a number of family-geared events from Memorial Day Weekend through Labor Day Weekend.
"I think the business community is optimistic," he said. "Everything is fresh. It's new. It's invigorating."
Public perception has been a big obstacle for the town, given the one-two punch and tons of media coverage.
Borough Administrator Chris Vaz, Tony's son, said the municipality has been doing its best to send the message that they've been knocked down, but not knocked out.
"The reality is we're open, and we were open last summer," he said.
Perhaps the biggest draw to the borough this season will be a two-day music festival on the beach, featuring headline acts Mumford & Sons and Alabama Shakes. The June event includes limited beach camping and it's rain or shine, giving boardwalk businesses at least one weekend of guaranteed crowds.
More From New Jersey 101.5 FM