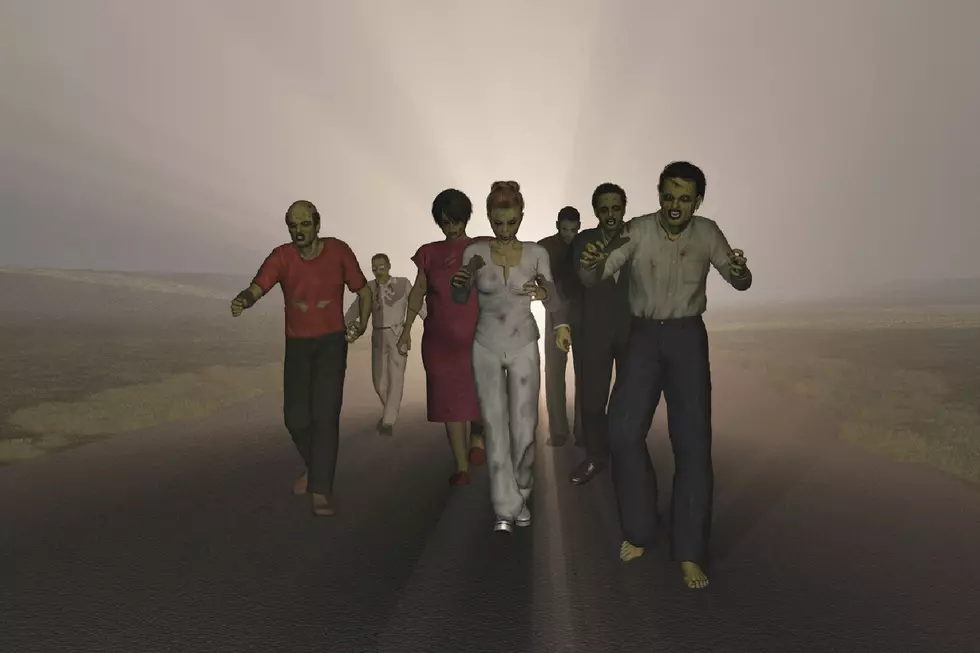 Report shows NJ ill-prepared for a zombie apocalypse
Getty stock/ thinkstock
If you say you never thought about it you're lying. At least that's what a report out by insurank.com suggests. (Yes, it's of course one of these silly polls done to get suckers like me to type "insurank.com." Congratulations.)
Now before we even tell you how unprepared New Jersey is for a ghastly zombie apocalypse I need to share some crazy stats this survey unearthed. Or did the stats dig their way out of the ground on their own? Hmm.
Anyway, according to this, more than 10% of Americans think a zombie apocalypse is inevitable. Hard to say for sure if it was the pandemic lockdowns that made people's minds go here but between March of 2019 and March of 2021 there was more than a 41,000% increase in people Googling "CDC zombie apocalypse." More than a 1,000% increase in searches for "When will a zombie apocalypse happen" and more than a 2,000% increase in "preparing for zombie apocalypse."
And you thought double masking was scary!
People's belief in themselves for knowing how to kill a zombie? 53%. (Kill the brain. Duh!) People's number one weapon of choice? Shotgun.
Oh here's a horrible one. Percentage of people answering yes, if their loved one turned Zombie they would they be able to kill them? 66%.
Now here's the bad news Garden State. We aren't gonna make it!
According to the report, New Jersey ranks 40th in preparedness. Meaning we are among the least prepared. And really it makes sense. We're the most congested state with 1,263 people per square mile. That's a feeding frenzy for these ghouls. Plus if the number one weapon of choice is a shotgun, think about how restrictive New Jersey is with its gun laws. How many people are even prepared with owning a weapon let alone skilled in firing it?
And if the follow up to "Night of the Living Dead," "Dawn of the Dead" is any indication, zombies really enjoy feeding in malls. Look how many of those we have.
So if we're doomed, who's not? The State most prepared to fend off a zombie apocalypse is Wyoming. After that it's Alaska and Vermont at number 2 and 3 for best handling the undead. Where would reanimated corpses have the best chance of winning? California. They're dead last in preparedness.
Now excuse me my brainroll egg and cheese is getting cold.
Opinions expressed in the post above are those of New Jersey 101.5 talk show host Jeff Deminski only.
You can now listen to Deminski & Doyle — On Demand! Hear New Jersey's favorite afternoon radio show any day of the week. Download the Deminski & Doyle show wherever you get podcasts, on our free app, or listen right now.
Click here to contact an editor about feedback or a correction for this story.
The Best Horror Movie From Every Year
Counting down a century's worth of monsters, demons and things that go bump in the night.
New Jersey's Most Terrifying Serial Killers
New Jersey Nightmares - Notorious Serial Killers
20 VHS Tapes That Are Still Extremely Valuable
More From New Jersey 101.5 FM