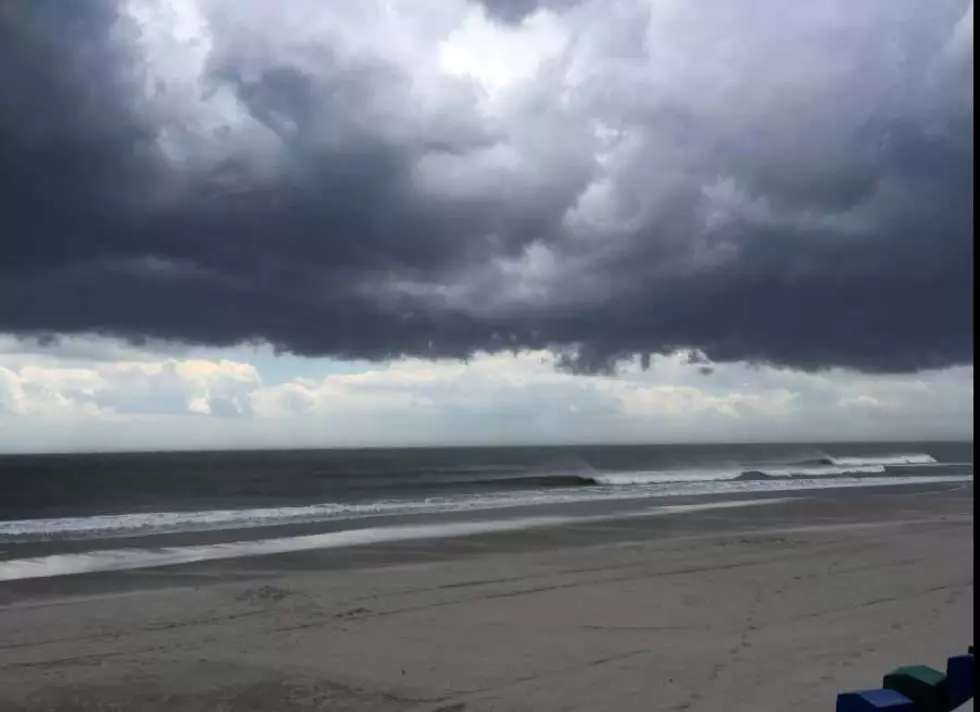 Powerful thunderstorms roll through NJ knock out power, blow off roofs
Zeke Orzech via Twitter @Zeke_O
Powerful storms that rolled across New Jersey midday Wednesday knocked down power lines and tree limbs, leaving nearly 40,000 utility customers without electricity and closing a number of roads.
As of 3 p.m., 8,563 Atlantic City Electric customers and 23,473 PSE&G customers, mostly in Burlington, Camden and Gloucester counties, are without power. JCP&L's outage map shows 7,384 customers without power, mostly in Monmouth and Ocean Counties.
"Not only did a good chunk of NJ receive over a half-inch of rain in a very short time, but the wind gusts in South Jersey were quite severe as the storms hit. Note the impressive 72 mph gust reported at Upper Deerfield (Cumberland Co.) and 66 mph at Harvey Cedars (LBI, Ocean Co.)," meteorologist Dan Zarrow said.
According to the National Weather Service, wind gusts of 55 mph were recorded in Logan Township, 57 mph in Merchantville and 60 mph in Maple Shade and Washington Township in Gloucester County. A 63 mph gust was measured at Atlantic City International Airport and a 65 mph gust was reported in Holmdel.
Numerous trees were reported to be knocked down along Kings Highway, Route 70 and Route 73 in Cherry Hill. Route 70 was closed in Cherry Hill. Numerous signs were knocked down in Lumberton.
NJ Transit's RiverLine was closed between Pennsauken Transit Center and the Route 73 Pennsauken station because of a tree on the tracks.
Power was knocked out in Jackson Township including at Six Flags Great Adventure. Park spokeswoman Kristen Siebeneicher said in an email power was restored around 1:45 p.m. and all the rides are once again working.
FlightAware reported 90-minute delays in-and-out of Newark Liberty Airport while the speed on the New Jersey Turnpike  between Exit 8 for Route 33 and Exit 12 for Carteret were reduced to 45 mph because of heavy rain.
Chris Coleman contributed to this report
More From New Jersey 101.5 FM