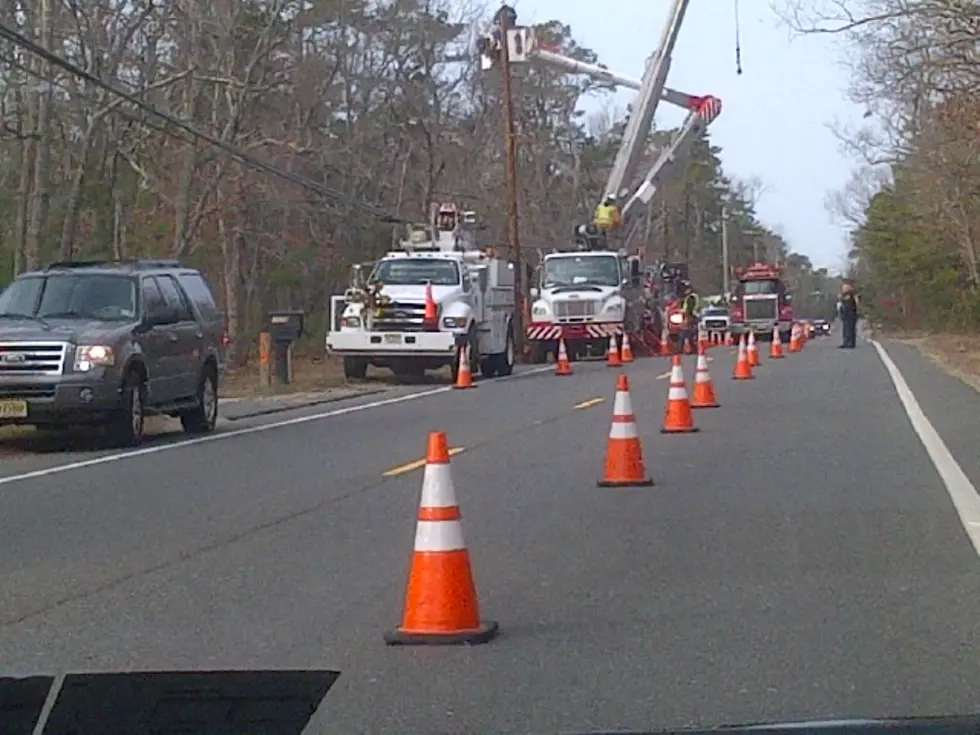 NJ's Disaster Information Access Act [AUDIO]
Dan Alexander, Townsquare Media NJ
On Thursday, the Assembly Homeland Security and State Preparedness Committee is scheduled to consider a bill focused on letting residents and business owners know when their lights will be turned back on following power outages.
After Superstorm Sandy, New Jerseyans know all too well how frustrating it is to be without power for a long period of time, which is why the "Disaster Information Access Act" is aimed at requiring utility companies to report severe weather and emergency-related service interruptions. Co-sponsored by Assemblywoman Nancy Pinkin (D-Edison), the measure also directs utilities and the state Office of Emergency Management to make that information available online and by telephone.
"People need this information, because your plan is going to be different whether you know you're going to have a power outage or lack of water for one hour, versus 12 hours, versus 24, versus 48," Pinkin said. "If you have babies or young children, that might be a different plan than it's going to be with an adult who can pretty much fend for themselves."
The bill stipulates that utilities must report the cause of any interruption to the OEM within 24 hours of a major catastrophic event. Those utilities must also provide an estimated time of resumption of service, health and safety warnings including boil water advisories, what work is being done to restore service, including plans for ongoing work in the affected towns or counties, and factors which could hinder or delay restoration of service.
The utilities and the OEM would have to post that information on their websites and by audio message on a 24-hour, toll-free telephone service maintained by the provider. Companies would also be required to provide daily updates.
"I think that it's important for us to learn how to get the information out quickly, how to adjust," Pinkin said. "If it's two days without power or five days, I'm going to make a different plan based on what I think I might have to prepare for."
The provisions of the bill would apply if there is a sustained interruption of service to at least 10 percent of the customers, or if there is a declaration of a state of emergency or disaster by the governor or the president.
"Part of this is learning how to adapt to climate change, and how do we adjust for that and prepare for that," Pinkin said. "If climate change is going to continue to be a problem, we're going to have to look at ways that we can adapt to that."
Any provider that fails to report interruption-related information would be liable for a civil penalty of not more than $5,000 for each day that the violation continues, and they would not be allowed to try and recover the cost of the fines from their ratepayers.
More From New Jersey 101.5 FM